Standard Scrapbook Paper Size
Scrapbooking is an excellent way of capturing precious moments in your life. While you can simply take snapshots and keep these in photo albums, scrapbooking takes this up a notch.
You can add decorations around the photos on each page of your scrapbook album and put in a few personal words to truly capture what you were feeling at the time the pictures were taken.
The best thing about scrapbooking is that it is not limited to photos – you can put in personal effects as well such as locks from your baby's first haircut, concert and movie tickets, seashells from your beach vacation and anything else you'd want to keep.
Standard Scrapbook Paper Size
The standard scrapbook paper size these days is one that measures 12 inches by 12 inches. There was a time when 8.5 inches by 11 inches was the standard scrapbook paper size but this has been replaced by the 12 x 12 variety.
This is perhaps because working with a square-shaped paper that provides just a bit more space is easier.
The standard size these days allows for more room for photos as well as decorations and personal effects to be put in each page of the scrapbook. However, you can still easily find scrapbook albums that are 8.5 x 11 inches in size.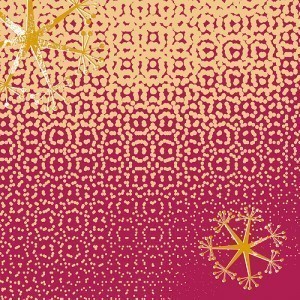 So when you walk down the scrapbooking aisles in stores, two albums that are usually in stock are the 8.5 x 11 and the standard 12 x 12 inches.
Choosing Scrapbooking Albums
Nowadays, scrapbooking albums also come in many different sizes other than the more popular ones mentioned above. These sizes include 6 inches by 6 inches, 8 inches by 8 inches, 8 inches by 10 inches and 9 inches by 9 inches.
Depending on the size of your photos, your theme, the add-ons that you will be putting in your scrapbook albums and the number of photos you'd want per album; you can choose from any of the sizes mentioned above.
If you can't find scrapbooking papers that are of the same size as your preferred album, you can always cut the standard sizes down to size. This actually gives you more freedom when working on your scrapbook.
Your choice of scrapbook album size also depends on how much time you would be willing to spend working on your album. Smaller sizes enable you to finish faster as compared to working on the larger-sized scrapbook albums.
As a matter of fact, smaller scrapbook albums are gaining in popularity because it enables scrapbook enthusiasts to finish their albums in so little time plus you don't have to worry about filling-up the empty spaces on each page.