There are many different car GPS unit sizes. But what the following will show is how compact these devices are. But while they are physically small, they are feature packed.
TomTom One 130S
This unit is equipped with a 3.5 inch screen and weighs 1 pound. The device has a fold-out mount, making it easy to pop and fold out. It is compact enough to carry in the pocket.
Other features include plug and play and text to speech. When giving the turn by turn directions, the street name will be stated, making it easier to understand.
The TomTom One 130S has a "Help Me!" Emergency Menu for accessing police hospitals and other emergency providers. It comes with detailed maps of Canada and the US.
The icons for the hotels, restaurants and gas stations make them easy to see. You can also add POIs (points of interest). The information is always updated. The QuickGPSfix adjusts your GPS position if necessary.
Magellan RoadMate
The car GPS unit size measures 0.7 x 4.8 x 3.2 and weighs 1.2 lbs. Its OneTouch Favorites Menu makes it easy to keep track of your favorite destination. The unit also comes with AAA TourBook Guide. It contains information about all the US states and Canada.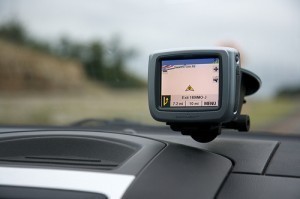 The Magellan RoadMate has a 4.3 inch color screen that indicates your location on the device. The points of interest, destination, map route and ETA are also indicated. Over 5.5 million points of interest are built-in. Included are ATMs, gas stations, hotels and many more.
GPS Navigation for Dummies FD-220
This unit has dimensions of 3.6 x 3.1 x 0.8 inches. It is no bigger than a deck of cards. The touch screen display measures 3.5 inches and is backlit. The resolution is 320 x 240. Given its ample size, it makes 2D and 3D viewing easy.
There is a rechargeable lithium-ion battery, letting you use it for 4 hours when fully charged. The charging and data transfer can be done using the USB port on your computer. If in your car, the in-vehicle charger will do. It also comes with a digital player and picture viewer. The headphone jack lets you listen to music in private.
The various car GPS unit sizes make it easy for anyone to get one to fit your needs. While space is hardly a problem nowadays, you need to make sure it is of high quality. The unit must also have updated features.