A school locker is a compartment used by stu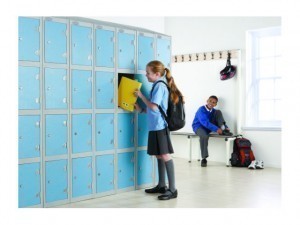 dents to keep their things like books. The locker is widely used in some countries including the United States and Great Britain because it offers convenience as well as comfort to students. Most lockers are made from durable materials like heavy-duty steel. In addition, these have locks to prevent other people from opening the storage. The lockers have varying characteristics. To learn more about this storage device, it is best to have ideas about the different school locker dimensions.
The Dimensions of a School Locker
What are the school locker dimensions? The standard width of this type of locker is around 30.5 centimeters to 38 centimeters. The depth of the storage is usually 46 centimeters, however, in the United States, the depth is 30.5 centimeters to 38 centimeters. The standard height is approximately 182.9 centimeters.
The middle school locker dimensions are different from the average size of lockers. The height of this locker is 3 feet while the width is one foot. The height of the locker is one foot.
Additional Information and Other Important Details
Aside from dimensions, school lockers also differ in tiers. Tiers refer to the number of layers of the lockers. The lockers can be a single tier, two tier or three tiers. The most number of tiers of lockers is eight. The most common numbers of tiers is two to four. Two tiers storage have a height of 91.4 centimeters while three tiers storage's height is usually 61 centimeters. Four tiers locker's height is 45.7 centimeters.
In addition to tiers, the storage device also differs in the materials used. The traditional material used in this device is steel but other manufacturers use laminate, plastic or wood when making the lockers. Another variation is the locking point. The storage can be locked by three-point locking or single-point locking system.
The steel thickness of lockers also differs. The usual steel thickness of the storage is 0.8 millimeters. Special school lockers have a usual steel thickness of 1.2 millimeters. The sloping tops of the device are around 30 degrees to 45 degrees. Finally, the colors of lockers are also different. Some lockers have two-tone coloring while the usual color is dark-grey.
The important parts of the storage device are the door stiffeners, the steel walls and the steel doors. Some manufacturers of the device add stationery cabinets and filing cabinets inside the locker. Steel shelving is also a common feature.