A type of drinking vessel designed for holding American and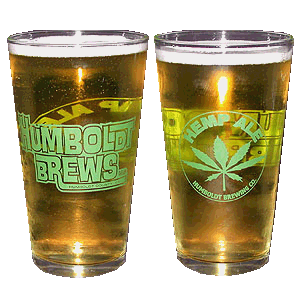 British pints, a pint glass is commonly used to serve and drink beer. This glass has various shapes. Some of the popular shapes are the conical glasses, dimple mugs or jug glasses and tulip glasses. Pint glass dimensions differ on the shape of the glass as well as in the country where the merchandise is used. To know which shape to use, it is best to know the different pint glass dimensions.
The Dimensions of Pint Glass
Conical glasses are widely used at pubs in Great Britain and Canada. These glasses are 15 centimeters tall. In the United States, the widely used pint glass can hold 16 fluid ounces. In 2008, some pubs in replace the 16-ounce glass with 14-ounce glass, which has a height of 5.5 inches or 14 centimeters.
In Australia, Irish pubs are very popular and these establishments use pint glasses to serve beverages especially beer to customers. A pint glass that can hold 115 milliliter of fluid are available in Perth as well as in Hobart. Glasses that can be used to serve not more than 140 milliliter are commonly seen in Sydney, Brisbane, Townsville, Adelaide, Perth and Melbourne. Three cities in Australia, namely the Hobart, Melbourne and Perth use glasses that can hold 170, 200, 285, 425, 570 and 1140 milliliters.
Additional Information and Other Important Details
Many people who travel to different countries collect pint glasses to commemorate their stays in some tourist destinations. Some tourist attractions such as sports arenas and microbreweries sell such glasses to travelers.
Most manufacturers of the glasses put markings on the item's base. The markings are made using the nucleation method. The markings have different designs and styles. These can range from simple patterns to complicated logos and messages.
Jug glasses are also used in some countries like Ireland. The glasses have the same shape with beer mugs. However, the glasses use more durable materials than mugs. The glass used in these items is thicker than the other styles of pint glasses. Since jug glasses have handles, these are widely used by older people and individuals who have restricted hand movements.
Modern styles of pint glasses are taller than the other styles. These glasses are called tulips. These are commonly used in advertising products developed and offered by breweries. If the glasses are used in advertising campaigns, the labels of products advertised or promoted were marked or etched on the glasses.