Many photo frame sizes exist today. The following are the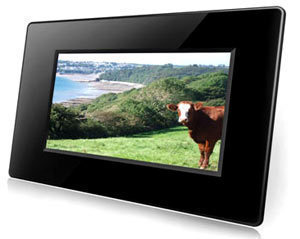 most common sizes being used. Of course it is also possible to have photo frames custom sized.
Note: the dimensions given below are indicative of the photo size they can hold. Unless indicated otherwise, the measurements are in inches.
Common Photo Frame Dimensions
Standard sizes include 3 x 5, 4 x 6, 5 x 5, 5 x 7, 6 x 8, 6 x 9 and
8 x 10. Some picture frames are sold in the paper sizes. That is, there are frames with sizes like A0, A1, A2, A3 and A4. There are also digital frames available. The most common screen display sizes are 7", 8", 10", 12", 11.5", 15" and 19". 19" is one of the largest sizes available.
Tips for Choosing the Photo Frame
Aside from the photo frame size, there are other things that you need to consider before buying a frame. Use the following as a guide.
Accentuating the Photo
Make sure the frame you pick is suitable for the photo. The frame should not distract from the photo. Instead, it should bring out the details, texture and colors of the image. For instance, a black and white photo will look great with a white or black frame. For black and white pictures, it's best to use a simple frame. This will bring out the details.
Color Coordination
Make sure that the frame matches with the hues in the room. If the room has neutral colors, the frame should have similar neutral colors. A brightly colored frame will look great in a room filled with bright hues. In other words, limit the palette colors to the ones used in the room.
Location and Other Factors
A large photo frame will be a focal point, so place it in a conspicuous spot. Large frames look best hanging by themselves. Smaller picture frames can be hanged with other frames beside it. Do not clutter the area around it, as it causes confusion.
When hanging photo frames together, pay close attention to the way they are arranged. Make sure that the frames are aligned properly. There should also be some space between the frames.
As these facts will bear out, the photo frame sizes are but one component that has to be considered. As a buyer, it is important that you keep the factors mentioned earlier in mind when you shop.