Marble Countertop Dimensions
Aside from crafted glass, post-formed plastic laminate and wood, a marble is a natural stone that also makes good countertops.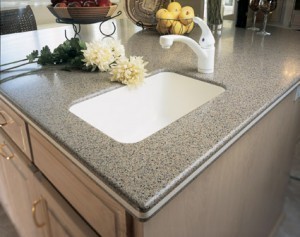 It is durable, classy and functional, which makes it a suitable material for workrooms, kitchens as well as other forms of food preparation areas. In addition to all these wonderful features, it is also good to know other things about it including the different marble countertop dimensions.
Dimensions of a Marble Countertop
Typically installed in kitchens, the average size of marble countertops from front to back is 650 millimeters or 25½-inches. Each of these usually comes with a kitchen base cabinet, with a slightly overhang design. The purpose of this is to make things more convenient for users, especially when reaching objects that are placed at the back of the countertop. In order to prevent liquid spills, it contains an integrated backsplash. In order to make it more attractive, people commonly put designs right in front of countertops that vary from simple to elaborate details.
Additional Facts and Other Interesting Details
It is very much possible to change the normal designs of marble countertops, especially when planning to install special add-ons and features in your kitchen such as ranges, stoves and sinks. Likewise, the same things can happen when planning to add other accessories like cutting boards, integrated drain boards and cooktops.
One of the major reasons why many people use a natural stone like marble in their countertops is durability. At the same time, it is very easy to use and maintain. Aside from this, other natural stones also make good countertops including soapstone, limestone and granite. Compared to expensive materials, a marble costs less, very easy to use and durable.
Besides the usual products found in shopping malls and home appliance centers, people commonly avail the services of fabricators in order to have their marble countertops customized. They usually have the equipment for cutting and finishing, which are very important in shaping the marble. When handling the edges, they use CNC equipment, grinders and handheld routers to design them. To install them, acquiring professional services is very important in order to achieve the desired results.
In installing marble countertops, it is good to use the self-rimming sinks. As part of this style, you need to cut a hole with the appropriate shape and size. This method also allows easier installation of an under-mount or bottom-mount sink. Other durable and reliable alternatives for marble include terrazzo, concrete as well as stainless steel.