To determine the Manila paper thickness, various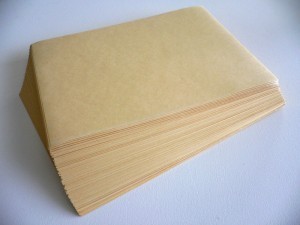 measurements may come to mind. Why is this so? Below are some points to bear in mind.
What's a Manila Paper?
To understand Manila paper thickness, you may have to learn what a Manila paper is made of first.
Typically, this is made up of Manila hempor abaca and its color is beige. If you look closer, you could actually see its fibers.
There are many uses of a Manila paper. One of its valuable uses is in creating file folders and other things. But most of the frequent consumers use it for art's sake in most children's schools.
How is this Measured in Stores?
You can get Manila paper by rolls or stacks (or sheafs).
But, basically, paper thickness for all types of paper material is measured with the use of a caliper. The caliper usually gives measurements in thousandths per inch. This would mean that paper would have measurements for about 0.07 millimeters or equivalent to about 0.0028 inches and around 0.18 millimeters or 0.0071 inches for the size of its thickness.
Since the main characterization of paper is by the weight it carries, you may have to also consider this form of measurement when you scout around the stores for Manila paper. Mostly, as mentioned, stores would offer this by rolls while others would offer stacks of Manila paper to those who would like to buy them. The rolls of Manila paper are usually bought by most fashion schools to be used in making and finalizing clothing patterns.
What are the Usual Sizes or Dimensions?
While there are a lot of dimensions to take note of, there are also some measurements that may be considered as standard dimensions.
Here are a few:
If you shop around for this type of paper, you may find about five hundred (500) sheets of Manila paper can be bought in stores with dimensions of around 18 by 24.
There are also some stores offering this type of paper with dimensions of around 48" by 420' with a weight of a hundred. This pattern paper with these measurements has a light thickness.
For heavy thickness, the dimensions followed by most stores would have measurements of around 48" by 300' with a weight of about 150.
For Manila paper turned into paper file folders, you may see dimensions that can be smaller than 0.625 inch.
Manila paper thickness and dimensions should be chosen for the purpose that you would like to use this type of paper for. This can help you make a clearer choice on what to buy.