There are many hit television shows, but the most successful ones are of course those that have remained on the air for decades. Here is but a few of the longest TV series that have truly stood the test of time.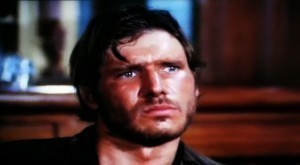 "Gunsmoke" is the longest running western TV series, having a total of 635 episodes during its impressive 20-year run from September 10, 1955 to March 31, 1975. Starring James Arness as Marshal Matt Dillon, the show was an adaptation of a popular radio series that aired from 1952 to 1961. The TV version was produced by CBS, and during its peak years from 1957 to 1961 was consistently ranked the number one show on American television.
"Law & Order" is the longest running police procedural/legal drama television series, also running for 20 years and totaling 456 episodes from September 13, 1990 to May 24, 2010. The show was so successful that it would spawn numerous spin-offs, such as "Law & Order: Special Victims Unit" and "Law & Order: Criminal Intent." The original TV series has won several awards, including 6 Emmy Awards and 2 Screen Actors Guild Awards.
"COPS" is not only the longest running reality TV series; it is also the first reality show on network television. It premiered on the FOX network on March 11, 1989 and continues today, with more than 900 episodes aired. It has documented the activities of police officers not only in the United States, but also those in Hong Kong, London and the former Soviet Union. The program is famous for its reggae theme song "Bad Boys."
"Meet the Press" is the longest running news/interview show, broadcast weekly in the United States from 1947 up to the present, with over 5,000 episodes to date. It debuted on the NBC network on November 6, 1947, originally anchored by Martha Rountree. Since then, the program has had 11 moderators, among them the late Tim Russert, Tom Brokaw, and its current host, David Gregory. Also of note is its theme music, which was composed by award-winning composer John Williams.
"The Tonight Show" is the longest running talk/variety show, and the 3rd longest NBC show following "Meet the Press" and "Today." With more than 10,000 episodes so far, the late night program began on September 24, 1957 and was hosted by Steve Allen, who would remain with the show until January 25, 1957. The longest-running "Tonight Show" host was Johnny Carson, appearing in 4,531 episodes from October 1, 1962 to May 22, 1992. Stepping down after 30 seasons, Carson was succeeded by Jay Leno, who would host 4,000 episodes from May 25, 1992 to May 29, 2009. Conan O'Brien took over for a brief run that lasted from June 1, 2009 to January 22, 2010. Currently, the show is once more hosted by Leno, who resumed hosting duties on March 1, 2010.
"The Price is Right" is the longest running game show on television, with over 7,000 episodes since it was hosted by Bob Barker in 1972 up to its present incarnation with Drew Carey, who has been hosting it since 2007. Aside from the primary daytime edition of the program, there have also been a number of nighttime versions which have aired intermittently from the 1970's to the 2000's. But perhaps most people do not know that the classic game show that everyone has come to know all these years is actually a revival of an earlier program of the same name. The original "The Price is Right" was broadcast from 1956 to 1965, and was hosted by Bill Cullen.