LED TV sizes start at 32 inches and go up to 70 inches.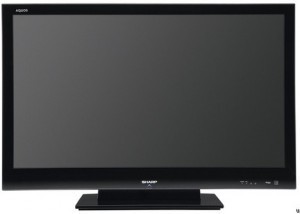 Bear in mind that this measurement refers to the screen size and not the entire physical dimensions of the TV. LED TVs have different features: the elements cited here is a general guide only.
Dimensions of a 55 Inch LED HDTV
The dimensions of a typical 55 inch TV are 52" x 1.2" x 31.4". They usually weigh in at 51 lbs (this is the product weight, not the shipping weight). The dimensions will also depend on other factors.
With the TV stand, it can be 44.5 x 29.8 x 10.9 (w x h x d; inches).
The weight might reach 50 lbs. The LED TV size minus the stand will be 44.5 x 27.1 x 1.2 inches. Its weight will be 39.7 lbs. These TVs usually have a depth of 1.2 inches.
Dimensions of a 46 Inch LED HDTV
The 46 inch models are full HD or 1080p (the scanning lines). The product dimensions are 3.1 x 43.9 x 27.8 inches. The average weight is around 44 lbs. If the TV comes with a stand the dimensions would be 51.5 x 34.4 x 12 in. It will weigh 60 lbs.
Without the stand the dimensions will be 51.5 x 32.1 x 1.2 inches. It will weigh around 48 lbs. LED TV sizes of this type usually have a response time of 4ms and come with USB and HDMI connectors.
Dimensions of a 32 Inch LED HDTV
A 32 inch LED TV will measure 30.2 x 10.8 x 21.8 inches. They usually weigh in at 30 lbs. Good models will have a response time of 4ms. It will come with connectors and terminals for PC, HDMI and full HD 1080p.
Other Features of LED TVs
These specifications may vary depending on the manufacturer. But as a rule, the larger the screen and TV is, the more features are packed in.
LED TV sizes in the 46 and 55 inch range will probably come with energy or power saving features. Some models use less than 35% of the typical LCD TV. The ms response time will be lower in bigger TVs (usually it is 2).
The contrast ratio will vary, with pricier models offering ratios of 5,000,000 to 1. The larger models also come with surround speakers, stereo speakers and a subwoofer. Their sizes will vary.
Most of these TVs also have extra features. These may include games, recipe guides, news, weather feeds and more. Some LED TVs come with Internet TV too.
The bigger the LED TV, the faster the refresh rate it uses. A 55 inch model may use a 240Hz refresh rate. 46 models will use 120Hz. The refresh rate is used to eliminate motion blur on some TVs. These TVs also come with different types of color control panels as well.
Keep in mind that the size is not in any way related to its longevity. The TV's physical dimensions usually don't have bearing on the warranty length.
As competition heats up, more LED TV sizes and shapes will likely appear. This simply means more choices for the consumer.