There are several types of doors, each one used for a specific purpose.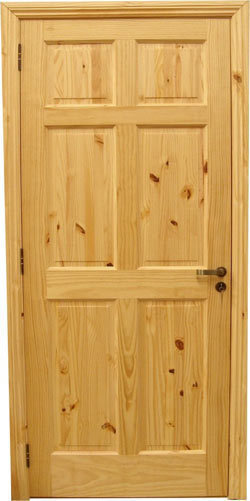 Doors can be found in automobiles, buildings, cages, cabinets and other furniture. In houses, there are standard door sizes for your home's interiors and there are standard sizes for its exteriors.
The standard door size for a home's interiors is approximately 1.2 meters by 1.2 meters. This is the typical size for a main door. Bathroom and bedroom doors may be slightly smaller in dimensions.
However, the door size can still be made taller and wider or shorter and narrower depending on the size of your home.
Determining Door Sizes
As mentioned above, there are various door sizes, depending on the size of your home or the available space that you can allot for each door in the house. The size is also determined by the type of door that you are going to install.
For your home's interiors, you can also try out a few other common door sizes. These include 2'10" x 6'6", 2'9" x 6'6", 2'8" x 6'8" and 2'6' x 6'6".
If you are going to be using any of these standard door sizes, it's best to take the measurements of the door itself and then determine if you have the available space for it prior to actually leaving an opening where your door will be placed.
If you do it the other way around, wherein you will be leaving an opening for the door without first having checked door sizes; you may find it a bit hard to locate an actual door that will fit into your allocated space.
Types of Doors
Determining the space that you have to leave open for your door, you also need to look at the type of door that you want to install. The most common type is the single-hinged door wherein only one side of the door swings to open and close.
There is also the double-hinged door where both sides of the door are hinged and can be opened or closed. This type is also sometimes referred to as French doors.
Sliding glass doors are also found in some homes, particularly in the area leading to the garden or patio. This type of door can be installed with a type of screen for instances when you want to leave the door open without letting any insects in.
If you are not going with standard door sizes, you can have specific doors for each part of your house custom-made for you. With custom-made doors, you can be more elaborate with your design as well as the sizes.
However, check with your local building laws if there are certain specifications that you need to meet before installing your custom-made doors.