The hula hoop is a toy that people can play using their necks,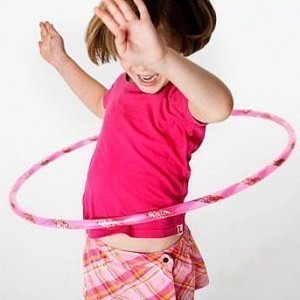 limbs or waists. It is fun to play with this kind of toy, which can actually be thrown, rolled or twirled. Traditionally, it is made from various kinds of materials such as stiff grasses, grapevines as well as willow. For those who want their hoops to be strong and flexible, it is good to use rattan. Nowadays, plastic tubing is widely used to create such toy because of its durability, flexibility and nice colors. Aside from these details, there are more to learn about this toy including the different hula hoop diameters.
The Diameters of Hula Hoops
For adults, the diameter of hula hoops is usually 40 inches. For kids, the size is a bit smaller, with the average diameter of 28 inches. The use of hoops is called by different names like hooping or hoop-dance. These terms help differentiate the adult form of hooping from the children's form of play.
Every year, a special international holiday is dedicated to hooping, which is called World Hoop Day. The annual event started on 07-07-2007, which is scheduled to continue all the way until 12-12-2012. The basic idea is for hoopers to dance in different cities and countries. The money that they can raise from such celebration would be used to buy hoops, which would then be given to those who could not buy them.
Additional Facts and Other Important Details
Modern hula-hoopers are usually strong followers of jambands such as the String Cheese Incident. Likewise, they can also be seen as part of the annual event called Burning Man, which is held in Northern Nevada. Polyethylene tubing is the most popular material among modern hoopers. Compared to the hoops that were used during the 1950s, it is heavier and larger.
Plastic tape and fabric are often used to cover hoops. The reason for this is to help keep hoops twirl around dancers. Furthermore, these materials can also enhance the appearance of hoops by adding more color. Some of the usual designs used for hoops include sparkling, patterned as well as glow-in-the-dark. Audio and visual effects can be produced by filling clear tubing with water, glitter or plastic balls. In recent years, LED technology has been used to create special lighting effects on hula hoops.
Today, the hula hoop has transcended its basic purpose as a toy. In fact, it now serves as a tool for physical fitness. Many people like to buy collapsible hoops because of their versatility. Additionally, they are easier to transport from one place to another.