Harley Davidson Revolution Dimensions
With its commitment to quality service and total customer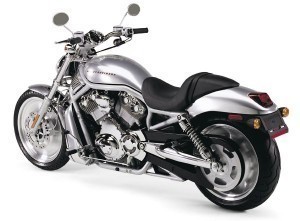 satisfaction, Harley Davidson remains as one of the top providers of highly sophisticated motorcycles. It provides different types of world-class motorcycles, all of which are equipped with super fine features and state-of-the-art components. These vehicles usually run on one of these three high-performing engines, namely the small V-twins, the big V-twins as well as the Revolution engine. Among them, the Revolution engine is quite impressive considering its efficiency and high performance. Aside from these fine qualities, it is also good to know the different Harley Davidson Revolution dimensions.
The Dimensions of a Harley Davidson Revolution Engine
Primarily a 60-degree V-twin engine, the Revolution engine has a displacement of 1130cc or 69 cubic inch. It can produce 86kW or 115hp at 8,250 revolutions per minute, with a redline of about 9,000 revolutions per minute. One of its versions is called the 1250cc Screamin' Eagle. This particular type of Revolution engine was released for use in 2005 and 2006. It is used for the 2008 VRSCAW model, which has the capacity to produce 92kW or 123hp. Meanwhile, the VRXSE Destroyer motorcycle makes use of the 1300cc Screamin' Eagle Revolution engine, the crank of which measures 75 millimeters.
Additional Facts and Other Interesting Details
Based on the race program called the VR-1000 Superbike, the Harley Davidson Revolution engine was developed by the Powertrain Engineering team of Harley Davidson together with Porsche Engineering. In 2001, the company introduced it as part of the V-Rod product line. It was then released in 2002 as a major feature of the V-Twin Racing Street Custom motorcycle model, which is commonly known as the VRSCA.
The Revolution engine is featured in the VRXSE V-Rod Destroyer motorcycle, which is the drag racing product of Harley Davidson. It comes with a 1300cc Screamin' Eagle Revolution engine with throttle bodies measuring 58 millimeters. The pistons are 105 millimeters long, while the crankshaft is 75 millimeters. Because the V-Rod Destroyer runs very fast, it is not allowed for use in streets.
In addition to the VRXSE V-Rod Destroyer, Harley Davidson also offers other interesting motorcycle models like the VRSC line, which currently competes against U.S. and Japanese muscle bikes. There is also the Sportster, which is considered the longest running model in the product lineup of the company. This particular type of motorcycle is widely used in flat-track and dirt racecourses. Additionally, the Dyna motorcycles are known for their traditional styling and big-twin engines. Finally, the Touring motorcycle is famous for its unique suspension system and big saddlebags.