The folio paper dimensions are 8.27 × 13 inc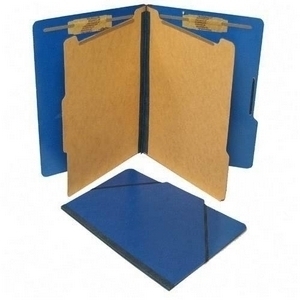 hes or 210 × 330 mm. The ratio is 1.625. The traditional size was 8 ½ x 13 ½ inches (216 x 343 mm). However folio is used to refer to both sizes.
Variations and Usage
The folio paper size (also called foolscap or foolscap folio) is still used for level arch files or ring binders. These are utilized to keep A4 size papers in place. The folio is slightly bigger than the A4 (the A4 is 8.27 x 11.69 inches).
By using a binder the size of a folio, the A4 paper edges are protected. The foolscap paper is also used to refer to book page sizes. There are also full foolscap papers. The folio paper dimensions in this case are 17 by 13.5 inches (431.8 mm × 342.9 mm). However, all folio sheet types are always 50% the size of standard sheet.
Historical Background
The name foolscap folio was derived from the fool's caps watermark employed on this paper size. Bells watermarks were also used on this paper size. This practice began around the 15th century. The earliest known paper of this type dates from 1479 in Germany.
There are also reports the folio paper were first used in England in 1580 courtesy of Sir John Spielmann. He established a paper mill in Dartford. The legend states that royal arms were used to watermark the folio paper dimensions. However the Rump Parliament replaced it with the fool's cap.
While this story is often told, there is still no concrete evidence to support this.
Note: in some countries like Brazil, the folio is used to refer to 8.5 x 14 inch paper. This folio is also known as Oficio II. Somewhat confusingly, the paper size is also called Legal and Oifico. The 8.27 × 13 in / 210 × 330 mm paper is also called F4.
Other Traditional Paper Sizes
The foolscap folio was just one paper type used. There was also the emperor (48 × 72 in / 1219 × 1829 mm), the atlas (26 × 34 in / 660 × 864 mm) and the princess (21.5 × 28 in / 546 × 711 mm). The folio paper dimensions was known by the abbreviation fo or f.
The old paper sizes were known by their sheet name. In addition, there were terms used for the paper based on the number of times it was folded. The folio had one fold, two leaves and four pages. Other divisions used were the quarto, sexto, octavo and the duodecimo.
Almost all of these sizes were used for book making only. The common sizes used for writing in the UK (pre-ISO) were the quarto (11 × 9 in), imperial (9 × 7 in), kings (8 × 6.5 in) and dukes (7 × 5.5 in).
The folio paper dimensions are rarely, if ever, used in everyday office documents. To use them, you'll need to enter the size manually in the Page Layout or Page Setup tab.