Flatbed Trailer Dimensions
A flatbed trailer is an unpowered vehicle that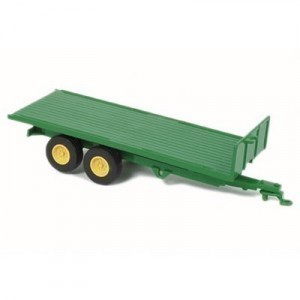 is used to transport materials as well as goods. This trailer has different types, namely the single-axle dollies, the semi trailers as well as the tractor trailer. The trailer is commonly used to transfer materials that pass the regulations regarding load height. One of the advantages of a flatbed over the other kinds of trailer is that it has a continuous and spacious deck. To assess the load capacity of the trailer, it is important to take a look at the different flatbed trailer dimensions.
The Dimensions of a Flatbed Trailer
What are the dimensions of a flatbed trailer? The usual length of the flatbed is 48 feet while the width is 102 inches. The total height of the trailer is around 60 inches to 62 inches. The freight's maximum height is 8 feet and four inches. The semi trailer is a flatbed trailer without axles in the front. The maximum length of this trailer is 53 feet. The dimensions of a semi trailer are 13 feet x 53 feet.
Additional Information and Other Important Details
The stability of the trailer can be defined by the tendency of vehicle to make a side-to-side movement. Aerodynamic forces like a cross wind can cause the trailer to move. The center of mass location is one of the criterion used to determine the stability of the vehicle. The vehicle will be unstable if the center of mass is found at the back of the vehicle, specifically near the wheels.
Trailers can be attached to trucks, pick-ups or buses if the materials will be transferred in far locations. To secure the trailer to the vehicles, it is important to use a trailer coupler. There are three types of couplers that can be used, namely the A-Frame coupler, the adjustable coupler and the straight coupler. The coupler should be properly attached to a trailer ball. After attaching the coupler to the ball, the ball should be mounted to the draw bar. The bar will be attached to the trailer hitch.
To lift the trailer, one of the tools that can be used is the trailer jack. The jack is used to level the unpowered vehicle to the storage. To ensure that the jack will suit the flatbed trailer that you will use, it is important to have ideas about the different kinds of jack trailers that can be used. These include the swivel jacks, the A-frame jacks and the drop-leg jacks.