Decorating a dining room area depends on a case-to-case basis. There are many factors that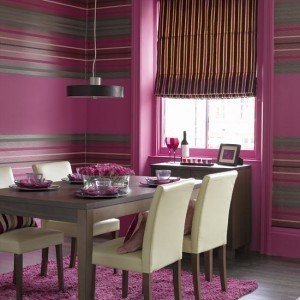 determine, say the size of the room, the furniture that you put in, and the overall design.
Of course, there are many things to consider. One of them is the number of people that will be using the dining room on the average. It also needs to bee single out on how formal or informal a homemaker wants the dining room area to be.
The current trend among modern homes is that a casual eating area is created adjacent to the home kitchen then a formal dining room area is built to entertain guests, family, and friends. This formal eating room is usually only used during special occasions.
Dining Room Sizes
One of the most important factors to determine when building a dining room area is the size. As mentioned, dining room sizes vary widely, depending on the need and requirements of a household.
Ideally, you should factor in the sizes of your dining furniture to determine how big or small the room should be. The size of the table and chairs must be accommodated freely to the floor plan so as to give the diners enough elbow room to move around comfortably. Otherwise, your guests or even your family member will not be able to enjoy the meals.
Chairs must have at least two feet clearance from each other. This is to allow the diners enough space to occupy the seats. There should also be at least two feet allowance for traffic between the dining room table and the chairs.
Dining room sizes can be big or small, again, depending on how many people intends to use them. For a family of six, a dining set that could sit in all of them would fit into a small dining room size. Then again, it is a different story altogether if the house owner receives a number of guests too often. In that case, you will have to make the necessary allowances. Some homemakers prefer to have an adjustable dining room area with an expendable table and a few extra chairs. Some, however, find it more convenient to have the extra room for dining guests to be there all along.
Also, a good thing to consider when thinking about dining room sizes is the amount of space that the house in general would allow. There is no sense in having an extra huge dining room area and leave too little spaces for the other significant rooms in the house.