One of the luxury hotels situated on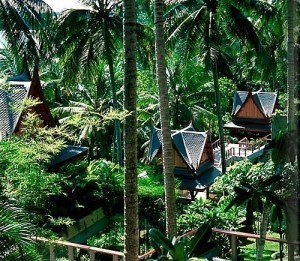 Pansea Beach at Phuket in Thailand, the Amanpuri Hotel was completed in 1998. The budget spent for the construction of the hotel is $4 million. The design of the establishment is a masterpiece of architect Edward Tuttle. The architecture of the place was patterned from the designs of traditional Thai temples. Many newly-wed couples visit the establishment because it has an intimate but luxurious setting. To know more about this establishment, it is best to start with the Amanpuri Hotel capacity.
The Capacity of Amanpuri Hotel
The Amanpuri Hotel has 32 spacious villas and 40 relaxing pavilions. The pavilions are inviting to couples because it has relaxing and serene views of the Andaman Sea. The pavilions can accommodate two to six individuals. Pavilions have private bathrooms for the convenience of visitors. In addition to this, the pavilions at the hotel feature a small but elegant dining area as well as a spacious living room. Visitors can also be refreshed and dine at the outdoor sala.
For families or small groups in search for a relaxing, memorable and comfortable place to spend some time, they can check out the villas at Amanpuri Hotel. The villas are spacious and these can accommodate a group of 10 to 20. The villas have two to six fully air-conditioned bedrooms. Another interesting feature of the villa is the infinity pool. In addition to these amenities, the villas at Amanpuri Hotel have elegant living and dining areas. Villas are recommended to individuals who want to hold special events and small business gatherings.
Additional Information and Other Important Details About the Hotel
Aside from the villas and pavilions, the resort has a spa and a library where tourists can relax. In addition to these facilities, the establishment features a gym and six tennis courts for the leisure and recreation of visitors. In terms of dining, visitors can dine at the restaurants inside the hotel. If they prefer to cook their foods, the villas have kitchens and they can ask assistance from the housekeeping staff of the hotel.
Visitors who want to have scenic views of the tourist attractions surrounding the hotel, they can avail of the tours offered by the hospitality service provider. For the convenience of visitors, the hotel provides car rental and air transfer services. Business travelers who need to keep in touch with their associates and clients have nothing to worry because the place has wireless Internet connection.