One of the latest home video game consoles from Nintendo, the Wii is a seventh-generation gaming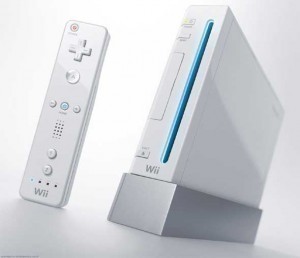 console that is currently competing against other leading products such as the PlayStation 3 of Sony and the Xbox 360 of Microsoft. In terms of worldwide sales, it has dominated the competition as of December 31, 2008. It has become one of the most popular consoles today, thanks to its exciting game plays, unique controls and other advanced gaming features. Aside from these things, it is also good to know the different dimensions of a Wii.
The Wii Dimensions
Compared to the past home video game consoles produced by Nintendo, the Wii is definitely the smallest. In terms of depth, it measures 8.48 inches or 215.4 millimeters. In terms of length, each console measures 6.18 inches or 157 millimeters. When it comes to width, this product measures 1.73 inches or 44 millimeters. Its size is like three cases of DVDs stacked together.
Aside from the video game console, it usually comes with a stand, which measures 8.88 inches or 225.6 millimeters deep, 1.73 inches or 44 millimeters tall and 2.18 inches or 55.4 millimeters wide. If we are to measure its weight, each console is only weighs about 2.7 pounds or 1.2 kilograms, which is definitely lighter compared to the PlayStation 3 and the Xbox 360.
Additional Facts and Other Interesting Details
This video game console uses a primary controller called the Wii remote. It features infrared detection and built-in accelerometers, which allow it to sense its position once pointed at the LEDs positioned along the Sensor Bar. The controller comes with an internal speaker, a rumble and a Bluetooth. With the help of the Bluetooth, players can connect as much as four different Wii Remote controllers.
Moreover, each console has a couple of USB 2.0 ports, an SD memory card slot and four Nintendo GameCube controller ports. It also comes with a Multi-AV output for the S-Video, composite and component. In standby mode, the console consumes only 1.3 watts. When switched on, it can consume up to 18 watts. The controller has a built-in speaker while the console is described as Dolby Pro Logic II-capable.
In terms of storage, players can save their games using a Nintendo GameCube Memory Card. This video game console has expanded storage with a reliable 512 MB built-in NAND flash memory. In addition to these things, it also comes with other highly impressive features including a Nintendo DS connectivity, backward compatibility as well as online connectivity.