Dimensions of a Door Frame
There are several factors that must be considered when deciding the dimensions of a door frame.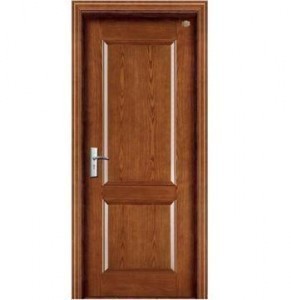 Door jamb measurements depend on their style and use. Here are detailed factors to be considered.
Standard Measurement for Rooms
According to the American Standard which most architects and engineers around the world follow, standard dimensions of a door frame (opening) are as follow in centimeters: height is 220 and width is 90. Add to these measurements the 2-inch thickness (5 centimeters) of the door jamb at its top and lateral sides, the final door jamb measurements are: 230 X 95 centimeters.
These dimensions are good for office and residential room entrances. These entrances are often used so they should be wide enough to fit two persons going through at the same time. Besides, furniture and appliances should be able to fit through these openings when they need to be moved about. However, they should not be too wide as to be occupying too much space. These are vital considerations when deciding the dimensions of a door frame.
For Toilet and Bath
A toilet and bath room is seldom used at home or in the office. At most, it is used only during break times and cleaning time, which is two times a day—one in the morning and one later in the day. Moreover, furniture or appliances need not be brought inside, so minimum measurements are acceptable. Dimensions of a door frame for this room can be smaller.
Here are ideal door jamb measurements in centimeters: height is 220 or 200 and width is 70 to 80. Add 5 centimeters on both sides and the top and the total opening measurements would be from 210 or 230 by 75 or 85. The important factor to consider here is space clearance for swinging the door without touching the water closet or lavatory.
For bigger establishments, like a hotel or a commercial building, the standard 90 centimeter-width opening can be applied since more people are expected to use it per hour. However, the dimensions of a door frame for a toilet cubicle should be smaller: averaging 80, the 5-centimeter jamb thickness on both sides included (no overhead jamb).
For Wide Entrances
For main doors and other similarly wide entrances of a house, office, or building establishments, the dimensions of a door frame depends on the style and use of the door. Some doors, like sliding or accordion doors, can take up so much length and height. But usually, a door jamb frame member measures 2 inches in thickness and 4 to 6 inches in width.