The type of synthesizer you choose can make or break the music you are making. As these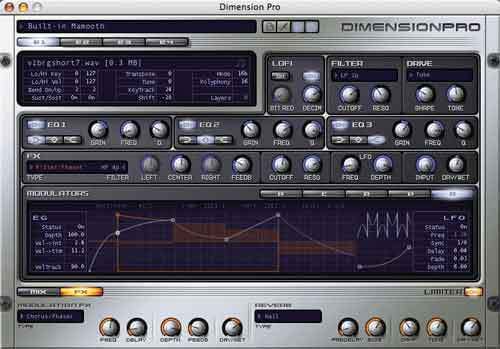 applications will show, the number of special effects and programs included in these instruments are very diverse.
Synthesizer Dimensions: Korg microKORG Portable Synth/Vocoder
The Korg microKORG Portable Synth/Vocoder measures 12 x 26 x 5.5 inches and weighs 8 lbs. There are 128 programs included and half a dozen arpeggiators. There are numerous special effects built in and a condenser microphone is included.
The Korg microKORG has 37 keys, and all the programs can be rewritten by the user. The synthesizer is designed for novice musicians, producers and other performers. An eight band vocoder is included; its features include freezing and capture.
After capturing your voice, you can make adjustments to it and apply special effects. There are sixteen vocoder programs included. Other features include the modulation wheel, pitch bend and knobs for controlling other parameters. You can also edit the music via Edit Mode.
Synthesizer Dimensions: Korg Kaossilator
The Korg Kaossilator measures 5.1 x 4.2 x 1.1 inches. The synthesizer is made for advanced and new electronic musicians. The X-Y touchpad surface allows for unlimited number of patch changes.
The front panel comes with the touchpad and there are 3 buttons to control the scale, play, tempo and other parameters. There is an RCA out located near the AC jack.
The Korg Kaossilator is equipped with 10 patches. They include 20 SE (special effects), 20 lead, 10 pattern, 10 drum, 10 chord, and 20 bass. There are also 30 scales included.
Synthesizer Dimensions: Alesis Micron
The Alesis Micron measures 24 x 2.8 x 8 inches. The Alesis Micron has an unlimited sonic palette. Eight voices are included. Each one has 3 oscillators, 3 envelope generators, 2 multimode filters, 2 LFOs, tracking generator, and sample and hold. The Alesis Micron has 24 bit audio outputs.
The included filters have unique sonic flavors: these include bypass, absolute, low pass, band pass, high pass and more. There are also phase warp, vocal formants, envelope amount, frequency, offset, key tracking and resonance.
Other features include an arpeggiator, rhythm sequencer, step sequencers, reverbs and many other special effects. Over 600 sounds are included in the presets.
Synthesizer Dimensions: Behringer UMA25S
The Behringer UMA25S measures 19.2 x 9.9 x 5.6 inches and weighs 8 lbs. There are 25 keys as well as a USB audio interface. The instrument comes with the Audacity audio editor and more than 100 instruments.
Special effects can be produced with more than 50 plugins included. 21 of these can be assigned. A microphone is included for podcasting. There are also 16 user presets.
The device can also be used for playing virtual instruments and external sound modules. You can also use it to edit sound samplers. The Behringer UMA25S can also manage digital equalizers and effects processors.
Clearly the synthesizer dimensions are only one aspect you should look at. Because these products have so many features, you need to focus on what your requirements are. This will help you decide which of the multitudes is really most suited for you.