Buildings that are designed to produce beer,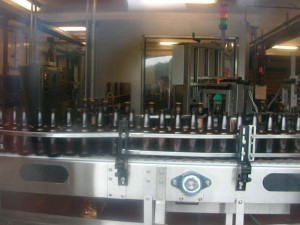 breweries come in different sizes depending on various factors like the kinds of beer they produce, their degrees of automation as well as the diversity of their processes. Every brewery is subdivided into different important parts, one of which is designed for the process of brewing. Besides these basic facts, it is also important to find out the various sizes of breweries.
The Sizes of Breweries
How big is a brewery? One of the many ways of measuring the sizes of breweries is by their capacities. Aside from this, it is also possible to measure how big they are through their revenues. For instance, the Belgian company called Anheuser-Busch InBev is considered the biggest brewer worldwide. Its annual revenue is more than $1 billion, wherein a total 14 out of the possible 300 plus brands continuously contribute to such outstanding result. In the United States alone, it makes up 49.2 percent of the overall sales of beer in the country. In 2008, it had about 120,000 employees.
One of the major types of breweries is the craft brewery or microbrewery. Every year, this kind of brewery is estimated to produce close to 475,000 gallons or 15,000 barrels of beer. SABMiller plc is another notable brewery, which is found in the United Kingdom, specifically within the City of Westminster. It currently holds agreements to distribute its products in six different continents. In 2008, it posted a net income of $2,288 million, an operating income of 3,448 million and revenue of 21,410 million. For that same year, it had 69,116 employees.
One of the most popular small breweries today is Ringwood Brewery, which is found within Hampshire in England. It currently owns traditional pubs like the Drovers Inn within the village of Gussage All Saints, the Boot in Weymouth as well as the Porterhouse in Bournemouth.
Additional Facts and Other Interesting Details
Based on numerous history books, the oldest brewery worldwide is the Weihenstephan Brewery, which is found within the City of Freising in Bavaria. The start of this state-owned facility can be traced back to 1040 A.D.
A number of different technological advancements contributed to the development of modern breweries. One of them was the vast enhancement of the steam engine. This major development eventually led to the addition of pumps as well as stirring mechanisms into breweries.
In 1871, the very first refrigeration machine was introduced to the world. It made the year-round production of beer possible. Aside from these two important developments, Louis Pasteur's discovery of microbes helped a lot in terms of controlling fermentation.