Dimension of a Microscope
A microscope is a tool used for examining various objects. These tools are available in various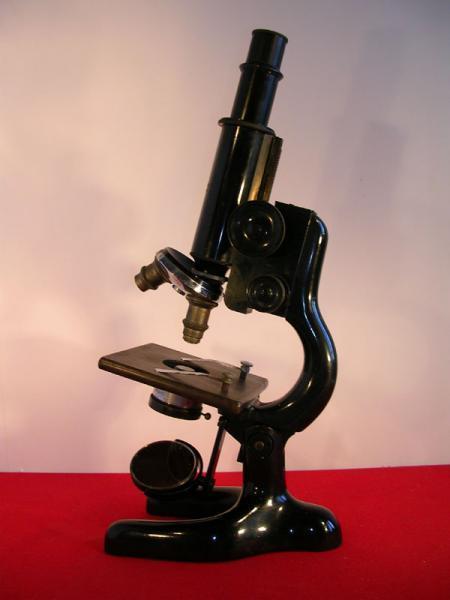 forms, with some made for kids and others more advanced.
Microscope Dimensions: My First Lab Duo-Scope
The My First Lab Duo-Scope measures 5.1 x 6.1 x 12.2 inches and weighs 3.1 lbs. The magnification is 40x, 100x & 400x. Although designed for kids, it comes with genuine glass optics and has a six hole disk diaphragm.
The My First Lab Duo-Scope has dual LED lights. This allows the user to see microscopic elements and various objects. Solid objects can be viewed with the light shining on the object. To view solid materials, the light shines from below.
There are fifty accessories included. A vinyl dust cover is included as well as some slide labels, a plastic dropper, a plastic Petri dish, lens paper and a couple of bottles of stain.
Microscope Dimensions: Carson Micro Max
The Carson Micro Max measures 3.6 x 2.2 x 0.9 inches and weighs 1.6 ounces. The magnification is from 60x to 100x. This is a lightweight microscope and comes with a light, so the images are seen clearly. There is a rubber eyepiece so viewing objects is comfortable.
The unit is powerful enough to reveal details that are virtually invisible to the eye. The Carson Micro Max can be used for identifying various types of plants. It can also be used to study minerals. The magnification is good enough to see stem cells plants.
Microscope Dimensions: Celestron 44104
The Celestron 44104 measures 14.7 x 10 x 8.1 inches and weighs 8 lbs. It has glass coated optics, with monocular head. The body is constructed of steel. The light is managed by an illuminator. The eyepieces are 10x and 12.5x.
The objective lenses are 4x, 10x and 40x. The arm can be adjusted from 0 to 60 degrees. There are 5 slides. This is an intermediate level device fitted with an iris diaphragm and Abbe condenser. These can help you adjust the lighting with ease.
The axes can be controlled by knobs. The knobs can also be used to position the slides precisely. The microscope is designed mainly for the hobbyist and those new to using microscopes.
Microscope Dimensions: Celestron 44302
The Celestron 44302 measures 7 x 6 x 4 inches and weighs 1 lb. This microscope has a 1.3 mp digital camera and a LED illuminator. There is an image management software program included. This is a hobbyist microscope useful for examining insects.
The image program is designed to work with Windows. The Celestron 44302 can be used for examining micro milled steel parts or coins. The refresh rate of the image is also fast. The magnification options are also varied, allowing you to examine objects more clearly.
The microscope dimensions are more varied now than before. There are portable models for use outdoors. The magnification capability of these tools varies, so you need to know its features well. The units made for kids, hobbyists and professionals have different specs.