The sizes of water pik products differ (also spelled water pik). The Ultra Water Flosser measures 7 x 9 x 6 inches while the Personal Dental Water Jet System measures 7.3 x 4.3 x 4.6 inches. The other products have different measurements.
Overview of the Products
Water pik is an oral irrigation device brand. It is designed for cleaning gums and teeth. It utilizes a forced jet spray with water to clean the entire mouth as well. Based on research, the device is able to remove dirt more effectively compared to ordinary flossing.
History
These devices are made by the Waterpik company. They have been making the products since 1962. The first product produced was a water irrigation device. Today there are several products available. These include Waterflosser Cordless PLUS, Waterflosser Cordless Rechargeable WP-360W and the Ultra Dental Water Jet.
Countertop and Cordless
The sizes of water pik may vary, but most are classified as either cordless or countertop. The countertop model has ten pressure settings and a big reservoir. These also come with several detachable tips.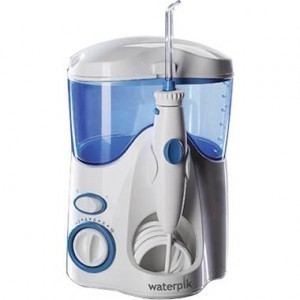 The newer models have tip with a toothbrush linked to it. This enables a person to clean their teeth with the toothbrush and water jet.
The cordless types have a couple of settings and some detachable tips. These tips are made for different kinds of teeth. They can also be used for different tasks. The advantage of the cordless type is its portability. Even if you are far from home, you can bring the device with you.
Benefits and Advantages
These oral care devices are different from the typical floss and toothbrush used by people. One of its benefits is that it has a further reach than the typical toothbrush. These devices are able to reach 4 mm under the gum line. Properly used, it gives you a feeling of clean teeth. Plaque and tartar can also be removed.
These devices are also able to clean food particles from the mouth. By removing these food particles, problems like bad breath can be prevented altogether. This device can also help diabetics maintain their gums and teeth. People who don braces can also use the device. It is easier than brushing and flossing.
This is true regardless of the sizes of water pik products. This is possible because water flows more easily into the tighter spaces. This makes it possible to remove particles without experiencing pain or bleeding.