Cocktail Glass Dimensions
A cocktail glass is also otherwise known as a martini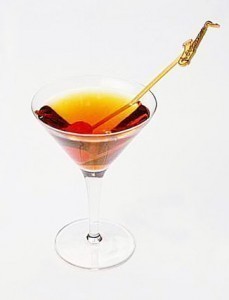 glass and is a type of stemmed glass. They will typically hold around 250 ml of liquid in its conical bowl. This type of glass is specifically designed with a stem and a flat base. Thus it is classified along with other types of stemware. The glass is designed with stem in order to maintain the temperature of one's drink. This is due to the stem which keeps your hand from affecting the contents of the bowl. Let's go over the cocktail glass dimensions and find other variations.
Classic Cocktail Glass Dimensions
Those who usually entertain guests using a bit of a formal drink will find classic martini glasses quite indispensable. These are crafted in style and its simple elegant design has become the iconic symbol for cocktails. Your guests will expect no less than a neatly served drink. Well, drinks will usually be served chilled either by stirring or shaking with ice prior to pouring them into the martini glass.
Your classic cocktail glass dimensions will go as follows. It would be about five and a quarter inch in height. Its bowl will have a top diameter of three and three quarter inches. The flat base will usually have a diameter of two and three quarters of an inch. These classic martini glasses can hold up to five ounces of liquid. The wide rim, of course, is wide enough to accommodate space for garnishes.
Variations in Cocktail Glass Dimensions
Of course, as time went on people thought of more inventive ways to design a cocktail glass. One of the popular variations that came out is the double martini which is obviously wider and taller than the standard cocktail glass. Another variation that also became quite a hit is the stub glass. This variant gets rid of the stem in its design. The design came up when the need arose to remove the rather fragile stem when a lot of breakage occurred.
Inventive Variants
Of course, other variants came along with their own specific cocktail glass dimensions. Some new variants were made to add appeal to the glass or the drink it may contain. For instance, a terene martini glass will have a couple of stems to hold the bowl. Its double stem is shaped into an arch. Of course, the design is a reinforcement and addition to the beauty of a cocktail glass. Terene martini glasses are 6.75" tall with diameters of 4 7/8" (top) and 3.25" (bottom).
Another interesting variant design of the traditional is the rebel martini glass. It is designed with an elegantly curved stem which makes sipping your drink a lot easier. It will have the same cocktail glass dimensions as the terene martini glass and will have a fluid capacity of six and three quarter ounces.