A lot of law enforcement agencies make use of CCTV spy cams,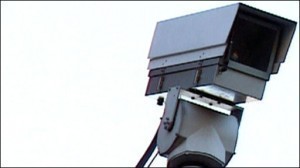 but as the gadgets are now more affordable, they are also becoming practical for home and office use.
CCTV Size: SC-NVA5
The SC-NVA5 Wired Color CCTV security spy camera measures 0.725 inches x 0.875 inches x 0.875 inches (W x L x D). The gross weight is 1.125 oz. The camera has a steel body and uses low power. The camera is about the size of a penny so it can be hidden just about anywhere.
The scan frequency is 380 TV lines and the scan frequency is 60Hz. The minimum illumination is 0.5 LUX for Black/White. The picture area is 4.69 x 3.45mm. The viewing distance can be adjusted. The pinhole can be linked to any TV or video cassette recorder.
CCTV Size: SONY CCD IR Color Infrared CCTV Camera
The 1/3" SONY CCD IR Color Infrared CCTV Camera has a 100 ft video cable with 420 TV lines high resolution. The unit is invulnerable to water and dust. The infrared lenses are f 3.6mm super wide angle and IR LED (o LUX). The unit has an IR illumination good for up to 54 feet and a light sensor measuring 5" x 2.5".
The video composite output is 1.0Vp-p at 75-ohm (electric shutter specs: 1/50 – 1/12000 seconds). It has mounting brackets and comes with 12vdc 500mA power supply. The infrared lenses can be used in the day or night. There is also a decal measuring 3" x 2".
CCTV Size: VideoSecu 8 CCTV DVK2806 Security Camera
The VideoSecu 8 CCTV DVK2806 surveillance camera has 3.6mm lenses and uses 420 line resolutions. The eight CCD cameras have tilt and pan adjusters to facilitate camera positioning. The cameras all have their own all in 1 cables.
The system does not require scheduled action to continue the recordings. Once the device is linked to the computer, it will store all the information there. It can also burn the data on a disc. A 50 ft power / video cable is included. There is also a warning sticker measuring 11.5" x 8.3" and eight 3" x 2" stickers.
CCTV Size: VideoSecu 1UC Video 420L Sony CCD
The 1/3" Sony surveillance camera has long range IR LEDs (28) with a resolution of 420 TVL. A pre amp mini microphone is incorporated. A 50 ft audio / video cable is included. The camera is weatherproof and has 12 v 500mA regulated UL listed power supply added in. A 3"x2" security decal is also included.
Tips and Warnings
These CCTV spy cameras have the same function but their setup differs. Always make sure you follow the instructions when connecting it to the TV or computer. Also keep in mind that some cameras are designed for outdoors and others indoors; check the description before you buy. Also note the length of the included cables if they match your needs.
Regardless of the CCTV size you choose, it won't be effective if not positioned properly. Determine where the device should be placed to be useful and discreet at the same time.