Also known as a loose boxer, a boxer short is a kind of undergarment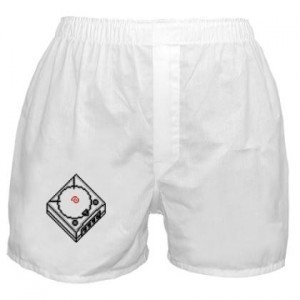 that are commonly used by men to feel comfortable. One of the distinct characteristics of the undergarment is the elastic waistband. Men wear boxer shorts because these have different designs and styles. In addition, these shorts use various types of fabric, which is another reason why some men like to wear the shorts more than briefs. To learn more about the undergarment, let us start with determining the different boxer short sizes offered by international manufacturers.
The Different Sizes of Boxer Shorts
What are the various boxer short sizes available in the commercial market? The sizes for boys are the following; double extra small, extra small and small. The double extra small sizes will suit six to eight year old boys. The waistline sizes range from 18 inches to 21 inches. The extra small size suits children aged 10 to 12. The sizes are from 22 inches to 25 inches. Teenagers aged 14 to 16 with the waistline of 26 inches to 29 inches can buy small boxer shorts.
For adult males, the sizes available are medium, large, extra large and double extra large. The medium size fits men with the waistline of 30 inches to 33 inches. The large size suits consumers with a waistline of 34 inches to 37 inches. Consumers whose waistline range from 38 inches to 41 inches can buy extra large boxers. Finally, the double extra large size fits those whose waistline range from 42 inches to 45 inches
Additional Details and Other Important Information
The first boxer short was designed by Everlast founder Jacob Golomb in 1925. The first set of the shorts was called boxer trunks. The popularity of the undergarment declined when the Jockey-style briefs were launched in the commercial market in the 1930s. The popularity of loose boxers improved in 1947.
Men can choose from the numerous designs and styles of boxer shorts. Most manufacturers of the undergarment offer boxer shorts with famous cartoon characters. There are also shorts manufactured for football and baseball fanatics. Consumers who love wrestling can buy boxer shorts with prints of their favorite WWE wrestlers.
Some of the popular international manufacturers of the undergarment are Calvin Klein and Ralph Lauren. Personalized boxer shorts are also available. Some websites allow consumers to design their own boxers. Personalized shorts usually cost around $10 to $20 while the designer items cost $50 to $100.