Blenders can be used to make fruit juices as well as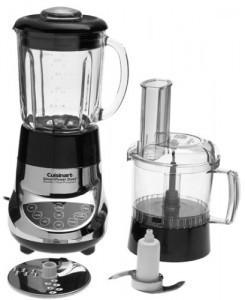 perform other useful functions like breaking down ice. Here are some types of blenders available today.
Blender Dimensions: Oster BPST02-B Professional Series
The Oster BPST02-B measures 7 x 17.2 x 16.2 inches and weighs 9.5 lbs. The unit has a ½ horsepower output and has a die cast base. The finish is resistant to fingerprints. The blender also uses the Oster metal drive. This feature ensures the motor and blade work effectively and are durable.
There is a 2-speed toggle switch. There is also a five-cup glass jar included. This jar is dishwasher and scratch safe. The blender is UL listed. The feet are rubberized and it comes with a heavy duty cord. Even when blending at high speed, it remains steady.
Blender Dimensions: Oster 6812-001 Core 16-Speed
The Oster 6812-001 Core 16-Speed measures 8.6 x 14 x 10.2 inches and weighs 8.4 lbs. The blender comes with a 450 watt motor and the Metal Drive system to ensure smooth blending. The ice crusher is stainless steel.
It also comes with a 5-cup jar and has push button switches. The 6812-001 Core can be used to make strawberry smoothies, Margaritas and other kinds of drinks. There is also an Easy Clean feature to help tidy the appliance. The lid also has a removable cap and keeps the noise level to a minimum.
Blender Dimensions: KitchenAid 5-Speed Blender
The KitchenAid 5-Speed Blender measures 7-1/4 x 9 x 15-1/5 inches and has .9 HP motor. It uses KitchenAid Intelli-Speed controls and has a die cast metal base. The coupler is reinforced by steel.
The pitcher does not shatter and can be cleaned in a dishwasher. The capacity is 56 ounces. There is also an auto ice crush button and Clean Touch control pad. The color is Onyx black and it has 4 speed settings.
The jar is polycarbonate and it has a pour spot. There is also pulse function, and it comes with storage for the cords. The airflow design allows the unit to avoid overheating even during continuous use.
Blender Dimensions: Cuisinart BFP-10CH PowerBlend Duet Blender
The Cuisinart BFP-10CH blender and food processor is 6-7/8 x 8 x 15 inches. It is a 500W blender and three cup food processor. There are seven speed settings and a large on/off switch. Other features are slicing/shredding disc, feed tube and pusher and the chopping blade.
There is also a 56-ounce glass jar. There are also LED indicators on the bender. It also has a container for the cord. The color is black and chrome. The blender comes with a pour spout, pulse function and has recipes too.
The blender weighs 13 lbs. Apart from smoothies, the blender can be used to process baby food, soups and other foods.
The blender dimensions will determine how much you can put in it, so assess that part carefully. When buying, you should also check what materials it is made of. This will be very important if you plan to use it daily.