If you are a true-blue country music enthusiast, you will surely have your own list of artists you consider as the biggest in country music. You could compare your list with that of Billboard's to see how close your list is to theirs.
Country music over the past year saw some contenders hanging on for dear life to make it to the list of top artists with others being bumped off completely from the list and a few good men – and women left standing as they have been continuously doing over the past several years.
Biggest Country Artists
According to Billboard, the following are the biggest country artists from 1985 to 2010. These are listed in no particular order.
1. Brad Paisley – This country singer has sold more than 9 million copies of his album in the United States and with fourteen No.1 hits included in the Country Songs list, Paisley deserves a spot in the chart for country music's biggest artists.

2. Keith Urban – This Australian singer's success didn't come on a silver platter. As a matter of fact, when he was lead singer for The Ranch, success seemed to be elusive. It was when he started a solo career that his name skyrocketed into country music fame.
He had his first No.1 hit in 2001 with the song "Your Everything." He has had three albums landing the No.1 spot a series of hits landing in the top charts.
3. Dixie Chicks – This group shot to fame with their single "I Can Love You Better" back in 1998 when it was included in the top list of Country Songs. With multi-platinum albums, a series of hit songs; Dixie Chicks continues to tour and make music for all their fans worldwide.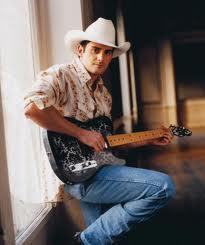 4. Vince Gill – This lad is actually considered as the Mr. Nice Guy from Nashville. Included in the Country Music Hall of Fame roster, Vince Gill had his first taste of fame back in 1985 when his duet with Rosanne Cash for the song "If It Weren't for Him" was included in the Top 10 of Hot Country Songs.
It was in 1990 when Vince Gill landed a Grammy for his song "When I Call Your Name," catapulting him to fame as a solo country artist.
5. Faith Hill – This multi-awarded country singer is one of the biggest female artists in country music. She has had 42 hit songs included in the top country music list, nine of which hit No.1 and four of which were duets with her husband, fellow country singer Tim McGraw.