A type of material primarily designed to decorate and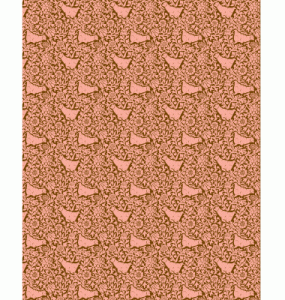 cover the inner walls of offices, homes and other structures, wallpapers are widely used in the world of interior decorating. Some of the important techniques used to print these beautiful wall covers include rotary printing, silkscreen printing as well as gravure printing. To make them stick right onto the walls, wallpaper paste is specifically used for this purpose. Aside from the standard size wall decorations, it is also quite interesting to find out the dimensions of big size wallpapers.
The Different Big Size Wallpapers
Wallpapers are available in various sizes and types. The standard sizes of wallpapers are classified into two main types, namely the European rolled goods and the American rolled goods. The European rolled goods usually measure 396 inches long by 21.5 inches wide. On the other hand, the American rolled goods measure 324 inches long and 27 inches wide. Big size wallpapers are generally bigger than these two main sizes.
Additional Facts and Other Interesting Details
For residential use, the most common type of wallpaper is the pre-pasted vinyl coated paper. One of the main reasons for this is that it is highly economical. Although commonly known as 'strippable,' this term is actually misleading because a cloth-backed vinyl is highly durable. One of the more expensive versions of wallpapers is the paper-backed vinyl. This type of wall cover is commonly wider and more difficult to hang.
For those who find textile wallpapers very interesting, the top materials available for this type of cover include grass cloths, linens and silks. Furthermore, it is also possible to use impressed leaves, rattan and strings. For commercial structures, a cloth-backed solid vinyl is the preferred choice of many companies for their facilities and establishments.
Before application, proper surface preparation is necessary for wallpapers. In some cases, the use of this specific type of wall covering is discouraged. For instance, it is not advisable to use wallpapers inside bathrooms because too much steam can damage them easily. Before installing them on walls, the defects on the plaster or drywall must be fixed first. In addition, it is also very important to remove traces of old adhesives as well as loose materials. Making accurate measurements of the room is likewise important, which must include the height, width and length.
When planning to remove wallpapers, there are three different methods available. The first one makes use of steam, the purpose of which is to dissolve the paste. The second method makes use of a chemical stripper that is particularly designed for wallpapers. The last and least expensive way of removing them off your walls is water, which can actually saturate the glue.