With a business card, you can provide basic information about you and what you do.
People you give your business cards to will have an idea of the products or services that you are selling plus they will know how and where to contact you should they have a need in the future, for what you're selling.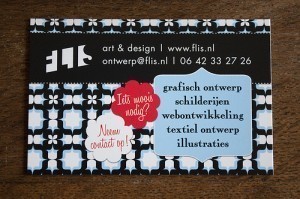 There's more to business cards though than just putting your name and contact information. It needs to have a good lay-out design plus just the right amount of text so your prospective clients or business partners won't be put off.
After all, your card says a lot about you – and not just in the contextual sense.
Basic Business Card Size
First of all, there is the matter of choosing the right size of business card. Generally, basic business card size is approximately 3.5 inches in length by 2 inches in height. This size however, is the actual printed and cut size of the business card already.
If you will be creating your own business card, from the lay-out to the text, it is important to add an allowance to printed size to give you room for cutting the card down to size without affecting the lay-out or the design.
Oftentimes, a card looks uneven or the text and prints much too close to the edge of the card because a bleed area was not included in the lay-out. To avoid this problem, add about one-eighths of an inch to the basic business card size.
Roughly, a business card lay-out with a bleed area, will measure 3.75 inches in length by 2.25 inches in height.
Do-It-Yourself Business Card
There are business card templates that you can find online as well as from computer software applications. These templates come in the standard business card size as well as other sizes that are also commonly used for business cards.
These can be horizontal and vertical; single or bi-fold.
When designing your business card, make sure that all elements that you wish to include on your card are well within the actual printed size of the card; leaving the bleed area blank. Also, do not cramp the card with too many details – just include the basics about you and your company.
Reserve full details about you and your company for your pamphlets and brochures.
Lastly, make sure that the font that you use is neither too small nor too large. A size 12 up to 14 font is ideal for a business card.