Direct Mail Advertising Space
There are several below-the-line advertising tools that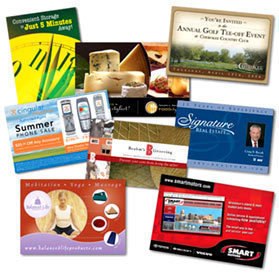 companies use to sell their products or services. One of these is direct mail advertising. If you've ever received one of those letters in the mail from companies you may or may not have heard of, but you surely did not subscribe to, those are what you call direct mail advertisements.
The Size of a Direct Mail Advertising Space comes in different dimensions, usually dependent on the size of the envelope. From small, medium, large, and sometimes even extra large; the size that you choose is very important.
Size of a Direct Mail Advertising Space
There are various envelope sizes that you can use as basis for the size of your letter. Determining your preferred Size of a Direct Mail Advertising Space early on will help you come-up with the right lay-out for your ad letter.
Standard direct mail envelopes usually measure 4 and 1/8 inches by 9 and ½ inches. If you're going to send a catalog as part of your advertising campaign, the Size of a Direct Mail Advertising Space for this one is approximately 9 inches in width by 12 inches in length.
Another larger Size of a Direct Mail Advertising Space that you may want to consider is the one used for expansion envelopes.
Whatever size you want to use, bear in mind that it should be enough to catch the attention of the recipient, yet not so small that it will be dwarfed by all the other letters in the mail.
Designing Your Direct Mail
Since the envelope will be the first thing that your recipient will see, it is important to not only consider the right Size of a Direct Mail Advertising Space, but likewise the look of your envelope.
You don't have to overboard in a way that you will already state the purpose of your letter. Your tag on the envelope should be subtle enough to make the recipient want to open it and read what's actually inside.
You may also want to consider using a window on the envelope to give the recipient a little peek at what's inside.
To make your direct mail envelope eye-catching, consider using colored envelopes or those that come in special papers. You can choose the colors based on your company's or your specific product's colors.
Don't forget to include a reply form, coupon or any other response system that you want to use so you can track down how many of your recipients actually responded to your direct mail.