Located within the northeastern part of the U.S., the state of Connecticut is also known by the nicknames 'the Provisions State,'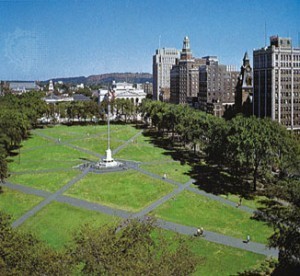 'the Nutmeg State' and 'the Constitution State.' It is surrounded by New York to the south and west, Massachusetts to the northern side and Rhode Island to the eastern side. Many people love to visit this place because of its temperate climate. The largest city is Bridgeport, while its capital is Hartford. It is good to learn many other nice things about this place including the size of Connecticut.
The Size of Connecticut
What is the size of Connecticut? In terms of total land area, Connecticut ranks 48th amongst U.S. states, the measurement of which is 14,356 square kilometers or 5,543 square miles. It has a length of 177 kilometers or 110 miles. Meanwhile, its width is measured at 113 kilometers or 70 miles. The highest point of this place is found at the southern slope of Mount Frissel, which measures 726 meters or 2,380 feet high. The lowest point is Long Island Sound.
Additional Facts and Other Important Details
Flourishing financial institutions characterize the economy of Connecticut. These include Fairfield County's hedge funds and Hartford's first insurance companies. Furthermore, it has developed a strong and solid manufacturing industry, thanks to the state's instant access to valuable raw materials. These factors helped the state's economy prosper, which allowed it to have the highest median household income, Human Development Index as well as per capita income in the entire United States. In terms of population, the state ranks 29th amongst U.S. states, with an estimated population of 3,501,252 in 2008.
Aside from Hartford as the state's capital, its other major cities are New London, Danbury and Waterbury. Overall, the state has a total 169 incorporated towns. In 2006, the estimated gross state product was $204 billion. In 2007, the per capita income was $54,117, which was actually first amongst the various states in the country. The wealthiest town in the area is New Canaan, which posted a per capita income amounting to $85,459.
The agricultural industry in Connecticut is quite solid, which is focused on different kinds of products such as tobacco, cattle and lobster. Furthermore, it has a thriving transportation equipment industry, which produces nuclear submarines, aircraft parts and helicopters. Other factors that contributed significantly to the state's economy include tourism, history, film and arts.
In terms of education, the state is very proud to present Yale University, which is considered worldwide as one of the most renowned universities. Aside from this, the place also features other notable colleges and universities such as the University of Connecticut, the United States Coast Guard Academy and Quinnipiac University.