Tool bit sizes differ because they are used with different tools. To find the right bit size, you must specify what tool will be used.
Metric Drill Bit Specifications
These figures determine the bit specs for drills using the metric system. Note that there are different groups that establish sizes that are regularly produced. The following is the British Standard BS 328.
0.2 to 0.98 mm:
N • 0.1 mm
N • 0.1 + 0.02 mm
N • 0.1 + 0.05 mm
N • 0.1 + 0.08 mm (N is an integer from 2 to 9)
1.0 through 2.95 mm:
N • 0.1 mm
N • 0.1 + 0.05 mm (the N is an integer from 10 to 29)
2.0 through 13.9 mm:
N • 0.1 mm (where N is from 30 to 139)
14 to 25 mm: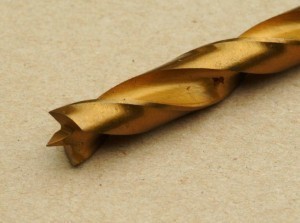 M • 1 mm
M • 1 + 0.25 mm
M • 1 + 0.5 mm
M • 1 + 0.75 mm
(where M is the integer 14 to 25)
Where are Bits Used?
The tool bit sizes are diverse because they are used in different tools. Aside from drills, other tools that use bits are rotary utilities, engraver and oscillating tools.
Grinding, sharpening, polishing, cleaning, sanding and engraving tools all use bits. There are also some scraping and grouting tools that require bits. Bits are also needed in some soldering, fine cutting and grading tools.
Features
The bits used in these tools vary greatly. For example, the cutting tools can use multipurpose bits for removing ground or working with drywalls. There are also some drill bits that come in 1/32 to 7/64 inch sizes.
There are also brad-tipped bits that range from 1/8 to 1/4 inches. The routing bits measure 1/8 to ¼ inches. The bits used for carving come in different sizes, but some are between 1/32 to 5/64 inches.
Tips for Buyers
Check your tool manual for specific info about the drill bit needed. Many of these are sold in kits and can be used with a wide variety of tools. However, there are some bits that can work only with specific types of tools.
Check the manufacturer website and look at the accessory finder or search for tool bits on the search box. Check the prices to as they can vary a great deal.
The tool bit sizes needed by tools are diverse. No matter which tool you use, make sure to follow the instructions so there will be no problems with the installation.