SUV sizes are as diverse as the other vehicles sold in the market today. This means their specifications can vary greatly. Here are some of the better known vehicles currently in the market.
Lexus RX
These vehicles have a wheelbase of 103.1 in (2,620 mm). They are 180.1 in (4,570 mm) long and 65.7 in (1,670 mm) high. These are 71.5 in (1,820 mm) wide. The first generation models (XU10) use the following engines: 2.2 L 5S-FE I4, 2.4 L 2AZ-FE I4 and 3.0 L 1MZ-FE V6.
The transmission is 4-speed automatic. The second generation (XU30) vehicles use 3.3 L 3MZ-FE V6 and 3.5 L 2GR-FE V6 engines. The transmission is 5-speed automatic.
Jeep Grand Cherokee
The SUV sizes of the WK (2005–2010) variant show the wheelbase is 109.5 in (2,781 mm). The length is 186.6 in (4,740 mm) and the width is 73.3 in (1,862 mm). The height of the 2008–2010 SRT8 is 66.7 in (1694 mm). For the 2008–2010 it is 68.7 in (1745 mm). For the 2005–07 it is 67.7 in (1,720 mm). The curb weight is 4,735 lb (2,148 kg).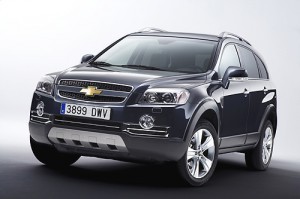 The WJ (1999–2004) models have a curb weight of 3,669 lb (1,664 kg). The height is 70.3 in (1,786 mm) for the 2001–03 models. It is 69.4 in (1,763 mm) for the 1999–2000 & 2004 models. For the 2001–03 versions, the width is 72.6 in (1,844 mm). The length is 181.6 in (4613 mm).
The ZJ 1996–98 models are 181.2 in (4,602 mm) long, 67.3 (1709 mm) high and 69.2 in (1,758 mm) wide. The curb weight of the V8 is 3,901 lb (1,769 kg).
Chevrolet Equinox
The Chevrolet Equinox 2nd generation has a 112.5 in (2,858 mm) wheelbase. The length is 187.8 in (4,770 mm) and the width is 72.5 in (1,842 mm). The height is 66.3 in (1,684 mm). The engines used are 3.0 L direct injection LF1 V6 and 2.4 L direct injection LAF I4.
The 1st generation 4-door Chevrolet Equinox have a 107.0 in (2,718 mm) wheelbase. The length is 188.8 in (4,796 mm) and the width is 71.4 in (1,814 mm). The height is 69.3 in (1,760 mm).
Being able to compare SUV sizes is vital for anyone who wishes to buy one of these. Apart from the dimensions mentioned above, the vehicle's other amenities must also be accounted for. Only then should you make the purchase. Otherwise, you could end up with the wrong model.