The standard photo size is 4 x 6 inches.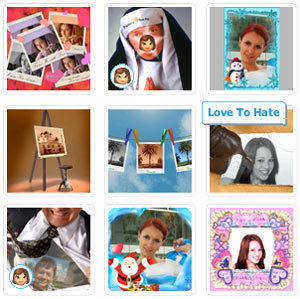 However, there are many other sizes that are used. Those used in wallets measure 2.5 x 3.5. For the desktop, the size is 3.5 x 5 inches. Other common sizes are 5 x 7, 8 x 10, 11 x 13 and 16 x 20. All these measurements are in inches.
Other Sizes
The typical size for standard prints in albums is 3.5 x 5 and 4 x 6. If you are going to frame the picture, the typical size is 5 x 7 inches. If the photo is to be hanged on the wall, it has to be at least 8 x 10 inches.
Facts about Digital Photography
Whether you are using the standard photo size or not, knowing the other facts about digital photography will be necessary. The more you know, the easier it will be to publish Web photos or print them. All photos regardless of dimensions are determined in pixels.
What is Raw Image?
This is the image that you take with the camera. Usually it is at the maximum size. By altering the pixel width and height, you can make it fit the screen better.
When working with resolutions, remember the following. The human eye can see degradation on pictures under 600 dpi (dots per inch). If download time is an issue, try setting the dpi to 300 or lower.
Pixels
Do not confuse pixels with DPI. However the DPI does relate to the computer screen pixels. This is also related to the pixels on your printer. Commercially available software will let you adjust the pixel size of the pictures easily.
About Printing Photos
If you are printing images, set the printer to the best options available. Go to the printer options and choose "best" or "photo quality" from the list. Choose the right paper size and type. Remember too that the paper type will affect the quality. For the best results, choose glossy or photo quality paper.
Web Publishing
Consider reducing the picture size so the downloading time will be lessened. You can change the dimensions of the picture in a photo editing program. Your scanner may also offer options for changing the size.
Even if you are new to photography, learning how to use the standard photo size will be easy. Just make sure that you use all the options correctly in your camera and computer program.