Sony Playstation 2 Dimensions
Also called PS2, the Sony Playstation 2 is a very entertaining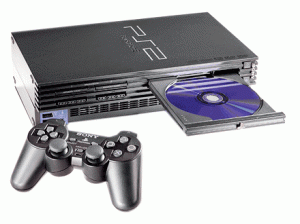 sixth-generation video game console that came after the Playstation. It was released in Japan in 2000, almost a year after the announcement of its development. It competes against the GameCube from Nintendo, the Xbox from Microsoft and the Dreamcast from Sega. Currently, it became the most successful gaming console after in sold more than 138 million units as of August 2009. Aside from these fascinating details, there are more to know about it including the Sony Playstation 2 dimensions.
The Dimensions of the Sony Playstation 2
The original Sony Playstation 2 is bigger than the later variations of the video game console. It measures 12 inches by 7 inches by 3 inches or 304.8 millimeters by 177.8 millimeters by 76.2 millimeters. Aside from this, there is also a slimmer version, the measurement of which is 10 inches by 5 inches by 1 inch or 254 millimeters by 127 millimeters by 25.4 millimeters.
Additional Facts and Other Important Details
Manufactured by Sony Computer Entertainment, Playstation 2 was first released in Japan on March 4, 2000. After that, it was launched in North America on October 26, 2000, in Europe on November 24, 2000 and in Australia on November 30, 2000. The standard color of PS2 is matte black. After that, other colors soon followed like the transparent blue, super red and white variations. Furthermore, it also comes in other interesting colors such as satin gold, Sakura purple and metallic silver.
The Playstation 2 is the fastest video game console to have more than 100 million units shipped. This record-breaking feat took 5 years and 9 months to accomplish. It broke the record set by the Playstation, which happened in 9 years and 6 months. Sony reported that Playstation 2 sold a total 138 million units all over the world.
There are various accessories compatible with the Playstation 2 including the DualShock 2 controller, which features additional levels of vibration, D-pad buttons and analog pressure sensitivity. The other optional hardware available includes reel controllers, PS2 memory cards as well as vertical stands. It is also possible to use different kinds of interconnects and cables such as dance pads, USB camera and composite video cables.
Additionally, you can also connect it with the Resident Evil 4 chainsaw controller, Onimusha 3 katana controller and guitar controllers for games such as the Guitar Hero series and the Guitar Freaks series. For those who love to sing, you can also connect specialized microphones for game titles like SingStar and Karaoke Revolution.