In many states, a bike helmet is required for cycling enthusiasts as must as seatbelts are mandatory for those driving cars. It serves as the rider's protection against any accident that may arise. Accident's happen without notice. So it is wise to wear your helmets all the time that you are riding your bike.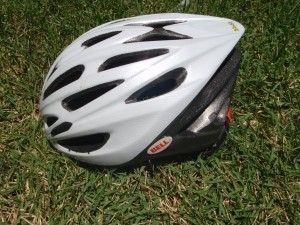 But bike helmets are offered for more than just protection but also for style. In recent times, bike helmets became more fashionably chic. That gives people all the more reason to gear up before dream covering any mile.
Bike Helmet Size Guide
There are a couple of considerations for buying bike helmets. One of the top things you should keep in mind is the size. Size is an important matter that will spell how comfortable or stylish or safe you are with your helmet on. Here is a bike helmet size guide to help you find the perfect fit.
Extra Small – below 20 inches
Small – 20 to 21.75 inches
Medium — 21.75 to 23.25 inches
Large — 23.25 to 24.75 inches
Extra-Large — above 24.75 inches
One size fits all for men — 21.25 to 24 inches
One size fits all for women — 19.75 to 22.5 inches
At times, manufacturers have different interpretations of those standard dimensions. But if ever there are differences between the small from one manufacturer to another, it would be a very slight difference.
To determine what size will fit you, you have to measure the largest portion of your head. This is located about one inch above your eyebrows. You can place the tape measure straight onto your head or you may also use a piece of string that you will lay down later in a yardstick. Choose a helmet size that is within the range of your measurement. That should spell the perfect fit for you.
Other Considerations
Aside from size, there are also other considerations when shopping for a bike helmet. One of them is weight. Ideally, a light helmet should be your choice since this will help make you fell like wearing nothing at all. You would not want to worry about your helmet's weight while you pedal your way through your destination.
Another consideration is the vent. The cooler the helmet, the more ideal it is to wear. There should be a good amount of air passing through the helmet's vents to keep you cool. Your helmet also should have an in-mold construction.
Remember that every additional feature comes with an addition on the price of your helmet as well.