There was a time when computers were so huge that they would take up a whole room just to have everything in place. These then evolved into smaller versions which would easily fit on top of a regular-sized desk which gave them their name: desktop computers.
This size further went down several notches up to a point where you can easily fit one on top of your lap – called a laptop. These days, laptops are no longer the bulky, heavy types.
These have become slimmer and smaller making them so much easier to handle not to mention carry around wherever you are going. Going down several notches more, you now have the notebook.
These are called notebooks because they are basically about the same size as your usual school paper notebook. These are so portable that you can easily fit them in your purse or messenger bag.
There are several sizes of notebooks that have been introduced in the market over the past several years. While their sizes may be small, these are packed with features that are pretty much similar to your regular desktop or bigger laptops.
Check out two of the smallest notebooks in the market today.
True, when you hear the word "Sharp" what usually come to mind are home appliances. But this is no longer true. Regarded as the smallest notebook in its line of notebook computers, the NetWalker PC-Z1 comes with a tiny five-inch screen display.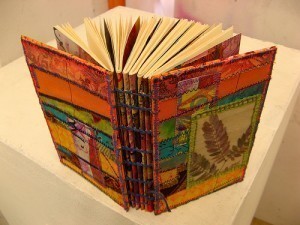 It has a resolution of 1024×600 pixels. It is wi-fi capable, comes with two USB 2.0 ports, 512MB RAM and an expandable memory of up to 20GB. Battery life can last up to ten hours.
Fujitsu has come up with what is also regarded as one of the smallest notebooks to date. The Lifebook U comes with a screen that is only 5.6 inches small, approximately the size of 2 digital camera displays combined.
It has 512MB RAM and 20GB hard drive memory. It also comes with a lithium ion battery that can last up to four hours on Windows Vista Professional and three and one-half hours on Windows XP Operating System.
The best part about this small notebook is that you can swivel the screen allowing you view it at different angles. This also makes it easier for you to swing the screen which allows your friends to see what you're checking out on your notebook.
There are plenty other small notebooks that you can find today and the best place to look for these is right online.