The smallest cities in the USA can be measured in two ways: by the area size and the population. Both are listed here for comparison.
Smallest American Cities by Area (in Square Miles. sq mi)
The smallest is West New York Town, NJ (1.00 sq mi). The second smallest is Maywood City, CA (1.20). At number three is Hoboken City, NJ (1.30). Union City, NJ (1.30) is at number four while Central Falls, RI (1.50) is number five.
The sixth smallest is West Hollywood City, CA which measures 1.90 sq mi. At the seventh slot is Lawndale City, CA (2.00). At number eight is Garfield City, NJ (2.10). At number nine is Long Beach City, NY (2.10). At number 10 is Chelsea City, MA which measures 2.20 sq mi. Tied at number 11 are Bell City, CA, Bell Gardens City, CA and Fort Lee Borough, NJ. All measure 2.50 sq mi.
Smallest Cities in the USA by Population
A city here is defined as an incorporated place in the US. According to the US Census Bureau, an incorporated place has numerous designations, including a city, town, village and borough.
The Top Ten Smallest
Boulder, Colorado is at number one with 100,160. Number two is Centennial, also in Colorado. Its population has been estimated at 100,557. Odessa, Texas is third with a population of 100,810.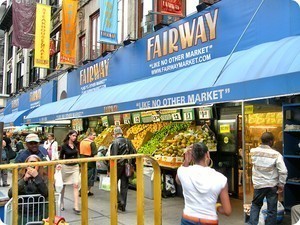 At number four is Palm Bay, Florida with 100,999. At the fifth spot is Antioch, California with 101,181. At sixth place is Wichita Falls, Texas with a population of 101,314.
At seventh place is Davenport, Iowa with a population of 101,335. At number eight is Wilmington, North Carolina with a population of 101,350. The ninth spot is occupied by Green Bay, Wisconsin with 101,412. The tenth least populated is Daly City, California with 102,165.
Smallest from Number 11 to 20
Gresham, Oregon is at number 11 with 102,295. The 12th spot belongs to Columbia, Missouri with 102,324. 13th place belongs to Frisco, Texas with a population of 102,413.
At the number 14 slot is Norwalk, California with a population of 102,508. The fifteenth smallest city is Pompano Beach, Florida with 102,609. Berkeley, California is at 16 with 102,804.
Number 17 among the smallest cities in the USA is Burbank, California with 103,121. Number 18 is Richmond, California with 103,165. The 19th smallest city is Richardson, Texas with 103,201. At number 20 is High Point, North Carolina with 103,368.