Imperial College London Size
The Imperial College London is one of the British universities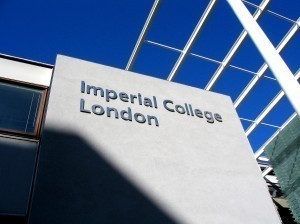 situated in London that specializes in the fields of medicine, science, engineering, and business. The official name of the university mentioned in its Royal Charter is The Imperial College of Science, Technology and Medicine. Previously, the university was a constituent college of the University of London. However, it became an independent university during its 100th founding anniversary on July 8, 2007.
Affiliations
The Imperial College London is affiliated with the following groups or associations: Golden Triangle, Russell Group of Universities, European University Association, AMBA, IDEA League, League of European Research Universities, and Association of Commonwealth Universities.
World Rankings
Amongst the various universities all over the world, the Imperial College London ranks fifth in the 2009 Times Higher Education-Quacquarelli Symonds World University Rankings. The university also ranks 26th in the Shanghai Jiao Tong Academic Ranking of World Universities.
Campus
The main campus of the Imperial College London is situated in South Kensington in Central London. It lies in between the City of Westminster and the Royal Borough of Kensington and Chelsea. The front entrance of the university is facing on the Exhibition Road. The university is composed of nine campuses namely Charing Cross, Chelsea and Westminster, Hammersmith, Northwick Park, Royal Brompton, Silwood Park, South Kensington (the main campus), Saint Mary's, and Wye. Combining all the campuses, the total land area of the university's property is 525,233 square meters or 5,653,560 square feet. It makes the Imperial College London the biggest operational estate belonging to a higher education institution in the United Kingdom.
Majority of the activities of the Imperial College London is concentrated on South Kensington campus, the main campus. It is located at an area in London where there is much concentration of academic and cultural institutions. Silwood Park and Wye are two other major campuses of the university. Several hospitals in the Greater London area are run by the Imperial College NHS Trust and they are Hammersmith Hospital, St. Mary's Hospital, Northwick Park Hospital, Charing Cross Hospital, and St. Mark's Hospital.
Academic System
The Imperial College London offers academic education to both undergraduate and postgraduate students. The university has three organized faculties of research and teaching and these are Medicine, Engineering, and Natural Sciences and each faculty is headed by a principal. Aside from these, a Humanities department and a business school are also in operation.
Research
The research income of the Imperial College London is one of the largest within the United Kingdom. The sources include grants from charities, Research Council grants, and majority of it comes from various industries in the country.
The Imperial College London conducts an intensive research on both Multiple Sclerosis and Parkinson's disease. The university is hosting a brain bank that holds brain samples of various individuals that is affected with these illnesses. The total brain samples is 296 making it the largest brain bank in the world.