Baby monitors are an essential item to have around the house because these allow the parents to listen to the baby while they are in another room, away from the baby.
These are typically used when the baby is sleeping and once the baby wakes up, parents will hear the sounds the baby makes as he is waking up. With baby monitors, parents can do other chores around the house while keeping track of the baby's act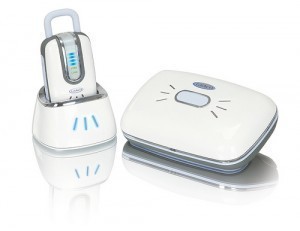 ivity.
The sizes of baby monitors are such that they are highly portable so you can easily take them from one room to the next without trouble. You can also take this along with you as you and the baby leave the house to go to the park or anywhere else.
Sizes of Baby Monitors
Since sizes of baby monitors are in dimensions that make them portable, these are not bulky or heavy. You can find sizes of baby monitors in measurements of 8.66 inches in length by 8.23 inches in width by 3.07 inches in height.
There are likewise sizes of baby monitors in dimensions of 8.7 inches in length by 3.7 inches in height by 6.1 inches in width.
The next size that you can find is approximately 9.9 inches long by 7 inches wide by 3 inches high. A slightly bigger baby monitor is generally around 12.2 inches in length by 10.6 inches in width by 3.5 inches in heights.
These baby monitors can weigh anywhere from 2 pounds up to 3 pounds; making them very lightweight and easy to carry around.
Features
Most baby monitors these days are equipped with DECT technology which basically reduces interference enabling the monitors to have a clearer and more crisp sound quality.
You will find that various sizes of baby monitors also have various distance ranges, from 300 meters up to 500 meters. The monitors may also come with a single parent unit or two parent units allowing two people from two different rooms in the house to keep track of the baby at the same time.
In some models, the baby monitor doubles as a night light as these are equipped with a nigh lamp that will softly illuminate the baby's room at night as he sleeps. The units may also run on batteries while others have both options of running on batteries or via an AC adapter.
In most cases, the adapter is included in the packaging while batteries are most often not included for those that run on batteries. Other features also include volume control as well as low battery indicator.