Size of Car Bench Seat Organizers
There are many different car bench seat organizer sizes. There are some with dimensions of 12.5 inches x 8.5 inches x 9 inches. Others are bigger and measure 14 inches x 8 inches x 6 inches.
Overview
As the name suggests, these are accessories that can be used to organize and store different items in cars. They can also be used in trucks and other vehicles. These organizers are available in different styles. These are installed in cars and other vehicles to reduce clutter.
Features
It will vary per product, but drink and cup holders are commonplace. The size they can hold typically ranges from 6 to 64 oz. Some can hold even larger drinks. These storage units also have sleeves that can hold CDs and DVDs. Usually, smaller sleeves or compartments are included. They can be used to hold small items like cassettes, mp3 players and others.
The various car bench seat organizer sizes have spaces for holding cell phones and dispensing tissues. Some have a detachable thrash receptacle. This is usually attached to the back or side.
Considerations for Buyers
Two factors will come into play: the storage space and quality. Make sure it has enough room for all the stuff you carry when you drive. The basic rule is to get one with as much storage space as possible.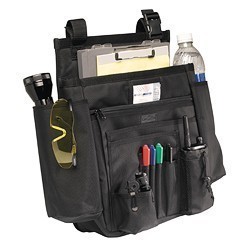 Once you get the organizer, you will be surprised how many items you will want to put there. You must also ensure that it is of good quality. Some poorly made organizers will break after only a few uses.
Some of the better designed models have dense foam padding arm rests so it will last longer. This can also provide more comfort.
Style
The way the console is arranged is something you should also consider. For example, some units have big rear storage areas. The CD storage may be set there. The front section is usually where glasses, cell phones, coins and other small items are placed.
Other Information
These organizers are available in many stores, and they can also be purchased online. Wherever you decide to buy, take the time to examine the features. These will be stated in the product description guide. You should also examine the way the unit is designed. Can it withstand long term use?
Always check the car bench seat organizer sizes before buying it. Ensure that it is properly installed. Otherwise, it may get damaged. Buy only those that will fit in properly with the seat contour.