Premier League Trophy Dimensions
Definitely one of the most prestigious professional leagues in the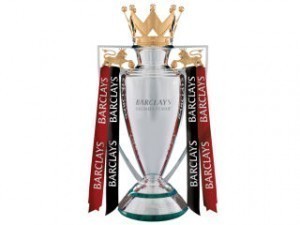 world of association football, the Premier League is part of the English football league system. It was founded on February 20, 1992, which is currently considered the primary football league in the country. It is made up of 20 competing teams, each of which will play 38 games in the season. Aside from these valuable details, there are other interesting things to find out about this league including the different Premier League Trophy Dimensions.
The Dimensions of a Premier League Trophy
Designed by Royal Jewellers Asprey of London, the Premier League trophy stands 30 inches or 76 centimeters high, 17 inches or 43 centimeters wide and 9.8 inches or 25 centimeters deep. The main body of the trophy is made from silver gilt and solid sterling silver. The semi-precious stone called malachite is used for the plinth. Overall, it weighs 56 pounds or 25 kilograms.
Additional Facts and Other Interesting Details
The circumference of the plinth contains a silver band. Likewise, this particular part of the trophy also features the names of title-winning clubs. Malachite is used as one of the primary designs because of its greenish color, which represents the color of the playing field. One of the main factors considered for the design of this specific trophy is the English football's heraldry of Three Lions. You can find two lions somewhere on top of the handles at the sides of the trophy. At the end of the season, the captain of the winning team represents the third lion as he raises the trophy with the gold crown.
Since the 2007-2008 season, the trophy has been featuring the words 'Barclays Premier League' on one side, while the other side reads 'Premier League.' Before that, the trophy for the 2006-2007 season featured the words 'The Barclays Premiership.' In 2004, Arsenal recorded a highly impressive feat when it won a title without any loss all throughout the season. To reward such incredible feat, the organizers of the league commissioned a special version of the trophy, which was made of gold.
Overall, 43 teams have already competed in the Premier League. The participants for the 2009-2010 season include Birmingham City, Aston Villa and Arsenal. In addition, teams like the Wolverhampton Wanderers, Wigan Athletic and West Ham United are scheduled to compete in the said season. The other notable teams include Tottenham Hotspur, Stoke City and Manchester United. The Premier League list of all-time top scorers includes Alan Shearer of England, Andrew Cole of England, Thierry Henry of France, Robbie Fowler of England and Les Ferdinand of England. Other notable scorers include Robbie Keane of the Republic of Ireland, Dwight Yorke of Trinidad and Tobago and Jimmy Floyd Hasselbaink of the Netherlands.