Known as one of the world's largest castles, the Prague Castle where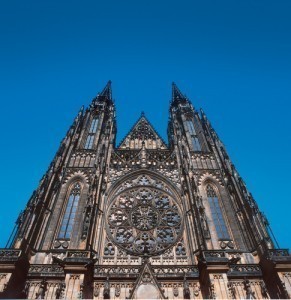 Czechoslovakia presidents, Czech kings as well as Holy Roman emperors have had offices. This place features numerous attractive, historic and interesting structures and buildings. It plays home to several churches, palaces, halls and gardens. Most of the areas in the castle are open to travelers who like to explore the history of the Czech Republic. To know more about this tourist attraction, let us take a look at the Prague Castle size.
The Size of the Prague Castle
What is the size of the Prague Castle? The length of the castle is approximately 570 meters while the width is estimated to be 130 meters. The total area covered by the castle is 70,000 square meters. The Guinness Book of Records recognized the castle as the biggest ancient castle in the world. The place is guarded by thousands of the military officials of the Czech Republic because it plays home to the Czech Crown Jewels, which include the sword of Saint Wenceslas and the reliquary cross as well as the Crown of Saint Wenceslas.
Additional Information and Other Important Details
Hradcany is the term used to refer to the neighborhood surrounding the Prague Castle. Inside the castle, tourists can find different structures. The churches within the premises of the castle include the Saint Vitus Cathedral, the All Saints Church and the Saint Cross Chapel. There are also palaces inside the castle such as the Old Royal Palace, the Royal Summer Palace, the Lobkowicz Palace and the New Royal Palace. The halls inside the castle include Column Hall, the Rothmayer's Hall and the Spanish Hall.
Other buildings within the premises of the Prague Castle include the Dalibor Tower, the Golden Lane, the Supreme Burgrave's House and the Ball Game Hall. In addition to these, tourists can also find the Old and the New Provost Residences in the castle. Surrounding the castle are several attractive gardens such as the Garden on the Ramparts, the South Gardens, the Deer Moat and the Riding School Terrace Garden.
The castle is open from the first day of April to the last day of October, from five in the morning to midnight. However, from the first day of November to the last day of March, the castle is open for public viewing from six in the morning to 11 in the evening. The state rooms can be visited the Saturday after the eighth day of May and 28th day of October.