Everyone can easily tell that there are different poster sizes.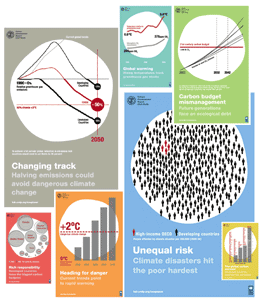 In fact, each country uses a different standard set of sizes compared to other countries. The huge factor that drives the availability of the different sizes that printers can use is the sheet size that manufacturers and paper mills produce. Each country can dictate what sizes are to be used but the paper mills and manufacturers get to dictate what sizes are available for use for printing companies.
Country Standards
We should expect that different countries will hold their own standard sizes. The style or size of the posters you will find in the US will not exactly match the ones you'll find in countries like Italy, Britain, France, Australia, or Germany. Each country's paper mill or manufacturer will use different size standards thus having different sized posters.
United States Sizes
The US has its own set of standard sizes used by local printers. Here are some of the sizes you'll find in this country. The original one sheet size in the US was 27 x 41 inches, which was patterned after the one used in Britain. Nowadays you can find them in 27 x 39 inch dimensions and 27 x 40 inch dimensions.
Another poster size is called the insert, which is 14 x 36 inches. There is also a 30 x 40 and a 40 x 60 inch poster size that is usually used on heavier card stocks. Half sheets measure 28" x 22", subway posters are at 59" x 45", lobby cards are 14" by 11", while commercial posters will usually vary in size.
European Sizes
Italian posters are relatively different compared to those in the US. Their locandina is 13" x 27", the 2 foglio is 39" x 55", the 4 foglio is 55" x 78", and the photobustas measure 27" x 18". British standard sizes also differ slightly with the quad at 40" x 30", the double quad at 40" x 60", and their one sheet at 27" x 41".
French standard sizes also unique with their petite size at 23.5" x 31.5". On the other hand the grande size is at 46" x 62". Australian poster sizes are daybill 13" x 27", one sheet 27" x 41", and photosheet 27" x 41". German sizes follow suit with international standards with A1 at 23" x 33" approximately, the doorpanel or turplakat are usually just a bit longer than the A1, the A0 is at 33" x 46", and their A00 is at 46" x 65". As you can see, each country will have its own unique size.