Garmin has several portable GPS devices, and each one has many exceptional features. Below are some of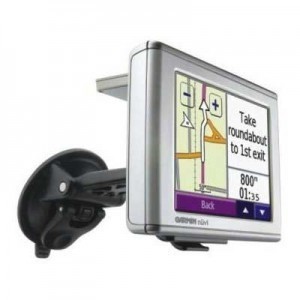 their popular models and their specifications.
Portable Garmin GPS Dimensions: nuvi 260W 4.3-Inch Widescreen Portable GPS Navigator
The uvi 260W 4.3-inch widescreen portable GPS navigator measures 4.8 x 2.9 x 0.8 inches and weighs 2.5 lbs. The device has the City Navigator North America NT included. The touchscreen display measures 4.3 inches. It comes with 2D and 3D perspectives.
The nuvi 260W comes with text to speech and voice guidance. The unit also has a rechargeable lithium-ion battery included. This makes it handy to use when navigating when on foot or in your vehicle.
There is a picture viewer included, and it also comes with a currency converter. Additional features include a world travel clock, calculator and measurement converter. There are six million points of interest and it also sports an intuitive interface.
Portable Garmin GPS Dimensions: nuvi 205 3.5-Inch Portable GPS Navigator
The nuvi 205 3.5-inch portable GPS navigator measures 3.8 x 2.8 x 0.8 inches and weighs 1 lb. The GPS has a 3.5 inch touchscreen navigation system. Spoken directions are provided for and there are maps for Puerto Rico, U.S. and Hawaii.
There are 6.5 million points of interest. There is an FM traffic feature and it comes with an intuitively set up interface. The rechargeable battery lasts for four hours.
The nuvi 205 has 3D terrain views. Other features of the nuvi 205 are automatic time zone adjustments and being able to navigate to the photo.
Portable Garmin GPS Dimensions: nuvi 255
The nuvi 255 measures 3.8 x 2.8 x 0.8 inches and weighs 2.3 lbs. The nuvi 255 provides voice prompted directions, making it easy to navigate streets. Optionally, you can have the MSN Direct to help you reach your destination.
There are also maps and destinations for Europe and North America. The navigator comes with City Navigator NT street maps. There are also points of interest, including hotels, restaurants, ATMs and many more.
The unit also announces street names and exits so you can keep your eyes on the road. It has elevation maps so you can see the terrain around you.
Portable Garmin GPS Dimensions: nuvi 775/775T
The nuvi 775/775T measures 4.8 x 0.8 x 3 inches and weighs 6.4 ounces. It comes with a 4.3-inch, 480 x 272 pixel touchscreen and is loaded with navigators for Europe and North America. The unit also has Bluetooth wireless technology, allowing you to do hands free calling.
This GPS has a highly sensitive receiver to boost reception. The nuvi 775/775T has a 3D buildings feature, ideal for bookmarking locations. The Automatic Time Zone Transition feature can set the time zone correctly. Other features include a JPEG picture viewer, MP3 player, audio books and an FM transmitter.
The portable Garmin GPS dimensions only vary slightly, but each model comes with some features unique to it. You should examine the specifications of each product so you can get the one that best suits you.