One of the smallest home consoles today, Nintendo Wii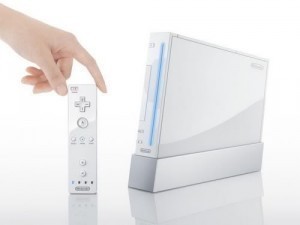 competes with other popular game consoles Sony PlayStation 3 and Microsoft Xbox 360. One of the distinct features of this device is the wireless controller. In addition to this, the device has a remote controller that can be used in determining three-dimensional movements in a game. Moreover, the game console features the WiiConnect24 that allows users to receive messages through the Internet. Before we proceed with the special features of this device, let us look at the physical dimensions of this game console.
The Physical Dimensions of Nintendo Wii
What are the Nintendo Wii dimensions? The width of the device measures 1.73 inches while its length is 6.18 inches. The game console's depth measures 8.48 inches. The weight of the device is 1.2 kilograms. Nintendo Wii comes with a stand, which allows the device to be installed vertically. With the stand, the dimensions of the device are as follow: 2.8 inches wide, 1.73 inches long and 8.88 inches deep.
Additional Information and Other Important Details
The usual package of the device includes a Nunchuk attachment, a Wii remote, a Sensor bar as well as two AA batteries. In addition to this, the package includes an external main power adapter and a composite AV cable. Moreover, in some countries, the package includes a game like Wii Sports.
The basic features of the device include the Wii menu, backward compatibility, Nintendo DS connectivity, online connectivity as well as parental controls. The Wii menu is designed after television channels. To choose the feature that the user likes to try, the Wii Remote should be used. The different channels available in the menu are the Mii Channel, the Disc Channel, the Photo Channel, the Forecast Channel and the Wii Shop Channel.
The device is compatible with the licensed Nintendo GameCube software. Additionally, the game console is also compatible with Nintendo controllers as well as Nintendo GameCube Memory Cards. Moreover, the device can be connected to other game consoles like the Game Boy Advance.
The system features wireless connectivity with one of the latest portable game consoles, the Nintendo DS series. Some games that can be played with the use of this feature are the Pokemon Battle Revolution, Final Fantasy Crystal Chronicles: Echoes of Time and Pokemon Diamond. In terms of online connectivity, the device can be used to access websites through the Internet. In order to use this feature, the user should activate the WiFi feature and use the USB-to-Ethernet adapter.