How much would you be willing to spend on a piece of jewelry? If you say more than a million dollars in US currency, well you could just own some of the most expensive jewelries in the world.
These jewelries do seem too extravagant for the ordinary folks but for those who have loads of money and nowhere to put it, getting expensive jewelry is commonplace.
Some of the Most Expensive Jewelries in the World
The most expensive jewelries that you can find are designed by some of the world's most prominent jewelry-makers. These may be just a part of their collection and aren't really up for sale while others are available for purchase – that is, if you've got millions of dollars.
Blue Diamond Ring – Designer: Chopard, Cost: USD16.26 million
Blue diamonds are of course very rare and this alone will already jack-up the price of the jewelry. Now if you take into account the size of the diamond, you could very well be spending more than fifteen million buckaroos to get this stone.
This Blue Diamond Ring has a magnificent blue diamond for its centerpiece, said to be about 9 carats and is adorned with white diamonds set against a white gold ring band.
Heart of the Kingdom of Ruby necklace – Designer: Garrard, Cost: USD14 million
This necklace has a rare heart-shaped Burmese ruby with about one hundred and fifty-five carats of diamonds surrounding it. What makes this necklace even pricier is the quality of the ruby which is a true blood-red shade plus the fact that it's worth 40.63 carats.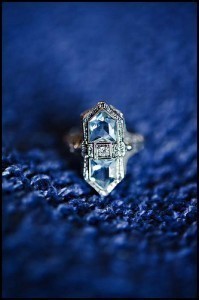 Diamond Drop Earrings – Designer: Harry Winston, Cost: USD8.5 million
Harry Winston of course wouldn't want to be left out. After all, he is among the favorite jewelry-makers of some of the world's richest and most influential personalities.
This pair of Diamond Drop Earrings has two large pear-shaped diamonds for each earring with a total carat weight of a whopping 60.1 carats.
Diamond and Emerald Necklace – Designer: Chopard, Cost: USD3 million
Chopard's Magnificent Diamond and Emerald Necklace is said to be worth approximately three million US dollars. This necklace has a total of one hundred and ninety-one carats of emeralds straight from Columbia.
Accentuating the emeralds are rose-cut diamonds and drop diamonds with a total of sixteen carats. While it is labeled with a "Price Upon Request" tag, the estimated worth as mentioned, is around three million dollars in US currency.
With all these diamonds, most of them rare, in various carat weights it comes as no surprise that these fetch a hefty sum of at least three million dollars per piece.