The mortgage term lengths offered by most companies is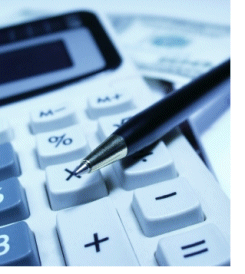 15 years or 30 years. However, there are a lot more things you need to consider besides the length.
Assessing Your Financial Situation
The first and most important thing is to analyze your financial standing. The terms you choose should be based on your capability. When computing your finances, think of how much you're earning monthly and how much you can set aside for payments.
Make sure you factor in the other costs (health insurance, debts, car payments etc). You should also think of your future prospects (i.e., your job situation in the near future). In other words, when it comes to mortgage term lengths, think long term.
15 or 30 Year Mortgages: Which is Better?
The biggest difference is that with a 15 year mortgage, you'll have to pay more in a shorter time span. However some like to choose this option because the rates can be better. This will boil down to your financial standing again.
If you can afford to go with higher payments, choose the 15 year mortgage deal. If you need to save more money, the 30 year deal is the better option.
Whether it is 15 or 30 years, the interest rate is likely to be fixed. Some companies may offer 20 year mortgages but the rates may be variable. Always look for fixed rates when thinking of mortgage term lengths.
Advantage of Long Term Loans
There are other things you need to assess. Long term loans are more ideal because you'll have more money at your disposal. With the right loan term, you will have more options. When looking for loan term deals, go for the one that allows you to pay more when the money becomes available. Depending on your location, the city / state might give you a tax break as well.
Reading the Fine Print
This cannot be stressed too much. You are investing hard earned money and you'll have to commit to this for several years. If you're unfamiliar with mortgage term lengths, take the time to learn the pertinent points. If a deal sounds too good to be true, it probably is.
Compare Deals and Offers
Don't sign on with the first mortgage deal you come across. It may look attractive, but check other company offers. By checking out the rates, terms and conditions other companies offer, you can determine if company A's offer is par for the course or better / worse than what the market offers. When shopping for a mortgage deal, knowing the market situation is vital.
Another thing you should consider is a renegotiating option. Some companies will allow this, but others may not. Given the uncertain times, having the option to restructure the mortgage or make delayed payments is ideal.
The current economic situation means that companies are going to outdo each other in terms of offers. For this reason, you should examine the various options for mortgage term lengths. That is the best way to get the right deal.