Because portability is a big issue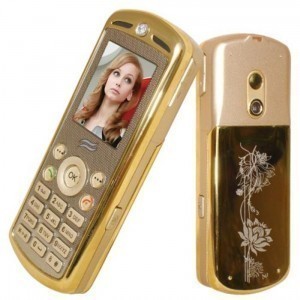 among buyers today, manufacturers pay as much attention to it as any other feature. Below are the specs for some popular units.
Mobile Phone Dimensions: Nokia 7510
The Nokia 7510 measures 1.8 inches by 3.6 inches by 0.7 of an inch. It weighs 4.4 ounces. Among its many features are changeable faceplates and an FM radio. The 7510 also has a 2.1 megapixel camera equipped with video capture. Aside from mobile calling, it also has Wifi features built in.
The 7510 also comes with a microSD memory slot for adding to its storage capability. A speakerphone, music player and wireless Bluetooth is included as well. Additional features of the 7510 are wallpapers, sounds, games, caller ID and message alerts. The battery allows for 3 hours of talk.
Mobile Phone Dimensions: LG CU720 Shine Slider
The LG CU720 Shine Slider weighs 4.23 ounces. The dimensions of the phone are 3.93 inches by 1.99 of an inch by 0.59 of an inch. It is a quad band 3G world phone with a 2-megapixel camera. There's also a music player built in. The phone also comes with video capture and playback.
Additional features include streaming radio, an alarm clock and a calendar. There is also an address book and Bluetooth. The CUT720 also has a speakerphone, voice command capability and voice dialing.
The memory storage is good for up to 7 MB and is expandable to 4 GB. Text messaging, web browsing, games and tones are also included.
Mobile Phone Dimensions: BlackBerry 8700g
The BlackBerry 8700g weighs 4.7 ounces and measures 4.3" by 2.7" by 0.77". The main feature of the phone is email. It is fully customizable with several skins to choose from. Popular file formats like PDF can be viewed without a problem. Images and text can be joined into a single message. There is also a web browser included.
The Blackberry 8700g also comes with a 35-key keyboard. The lithium battery lasts for 16 days at standby time and 4 hours for talk time. There are also mute and send keys set up. There are also ring tones included.
Mobile Phone Dimensions: Kyocera Neo E1100
The Kyocera Neo E1100 measures 3.52 inches by 2.05 inches by 0.66 of an inch. It weighs 3.17 ounces. It comes with a 2.2-inch QVGA display. The internal display is at 240×320 pixels (262,000 colors).
The external display is 16×104 pixels. There is also a 1.3-megapixel camera, GPS and a voice recorder. There is also a speakerphone and hearing aid compatibility. The E1100 also comes with a picture caller ID.
Text messaging and instant messaging are also included. USB port, ringbones, Bluetooth, screensavers, wallpapers and games are bundled in. A scheduler, world clock, calculator and timer are also included. The battery allows for about 4 hours of talk time.
The cutthroat competition means that everything from the mobile phone dimensions to the colors are being evaluated by both manufacturer and buyer. The above-mentioned are just examples of the variants available.