A standard magazine size is set approximately about eight by 11.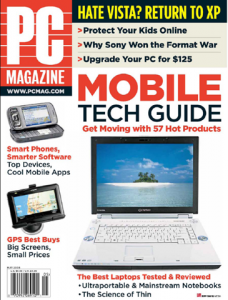 But if you do a little research, you may be surprised to see other various magazine sizes produced and marketed.
Perhaps, its size may depend on whatever type of magazine you prefer to read and take home, or scan on the Internet. Perhaps, it follows a standard size. To check these things, here are the types of magazines around:
The General Interest Type of Magazines
Old general interest magazines held larger magazine sizes than their modern magazine counterparts.
An example of this is the "Look" magazine which was mainly published during the years of 1937 to 1971 in Des Moines, Iowa with a size of about 11 by 14 inches. During its circulation, it held different company names such as Look, Inc., Cowles Magazines, and Cowles Communications, Inc.
For modern versions of this type of magazine, most mags adopt the typical size of eight by eleven.
The Scholarly Type of Magazines
Some Scholarly type of magazines sometimes has the pocket size measurement of around 21 by 15 cm. Others follow a larger measurement set at approximately at 30 by 22 cm.
The Sensational Type of Magazines
Most of this type of magazines goes for the 8 and 3/8 inches by 10 and 3/4 inches. Those who use this size say that it is more convenient since it provides lesser trimming needs after the magazines have gone through the printers. Others follow a measurement of about 14 by 22 or 11 by 14.
E-Magazines
The online environment also has its own world of magazines to offer. Typically, most include certain magazine categories with any of the three types aforementioned.
Just like other magazines, the E-magazines are set around measurements for the ads that it carries. Here are some of the typical ad sizes below:
The full page would be about 7.25 by 9 inches. A half page would have measurements of around 7.25 by 4.125 inches.
Others have a full page set at the same specifications but with a half page in a horizontal format approximately around 7.25 by 4.625 inches, and a vertical half page about 3.5 inches by 9.5 inches. There is also a 1/3 page measurement at around 2.25 by 9.5 inches. One fourth page of the magazine would be about 3.5 by 4.625 inches. One sixth page would have approximately 2.25 by 4.625 inches. And a 1/8th page would be set around 3.5 by 2.25 inches.
For a full page space for ads, here are the specifications: A Trim Size of about 8.25 by 10.5 inches, a Bleed Size (which is a trim and about 0.25 inches) that would be measured at around 8.75 by 11 inches. And a safe area approximately set at around 7.25 by 9.5 inches.
From pocket size to a larger size, there may be many to mention when it comes to the different magazine sizes. In the world of magazines, if you speak of size, you should bear in mind that there are certain factors that have to be considered like the space for ads and the text that it would carry.